Deploy globally, comply locally
Global businesses face the challenge of complying with a dizzying array of regional data privacy and security laws. Local businesses strive to keep their customers' data close at hand, where it can be quickly and easily accessed. That's why Platform.sh has created a number of different geographic data regions.
Where in the world is Platform.sh?
Europe
= CDN Point of Presence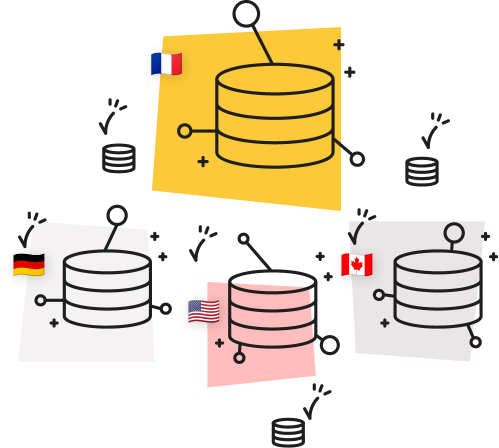 Multiple data regions keep your data available, confidential, and compliant
Each data region is a self-contained copy of Platform.sh, supported by a cluster of data centers. By selecting a data region, you ensure that the data for your project is completely contained within that geographic area, readily accessible by local customers, and compliant with local data laws.