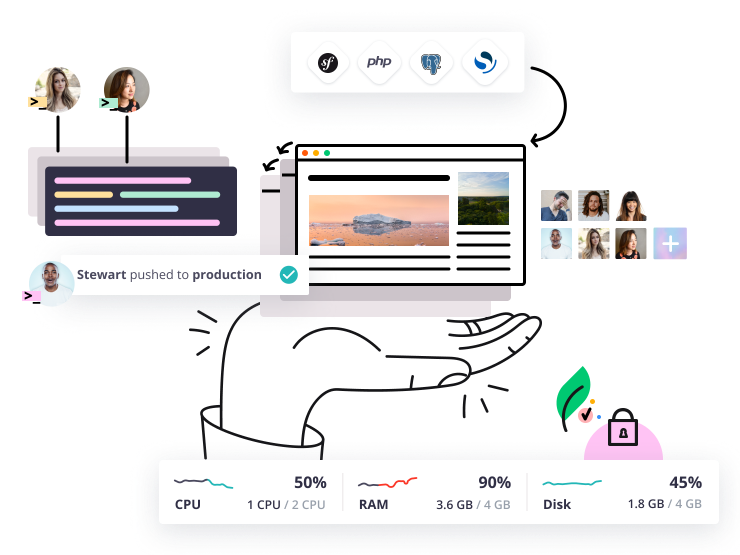 Platform.sh for media & entertainment
Moving to a new platform doesn't have to be bad news. In fact, it could be just the solution you need to transform and optimize how you manage and deliver your media multi-application cloud infrastructure.
Free trial
Trusted by companies like yours






Get moving from day one
No matter your preferred framework, CMS, runtime, or programming language - our platform is engineered to effortlessly manage your application infrastructure. And with our simple migration process you can get started in no time. Upgrade from using multiple outdated systems to one reliable platform engineered to help your team deliver incredible user experiences faster.
The problems we're helping you solve
Streamline your stack
No more frantically jumping from one provider to another. Platform.sh provides one reliable platform to conduct all of your infrastructure management tasks for all of your applications simultaneously. Streamlining your workflow and allowing you to share great work and stories with the world as soon as they happen.
Multiple apps, multiple regions, one solution
Media and entertainment brands are often managing hundreds, if not thousands, of applications across multiple regions which can get very complicated, very quickly. Our platform takes care of that complexity for you by standardizing how you manage and deliver your entire media cloud infrastructure whatever the location or cloud provider.
Spread the word in minutes
We all know speed is key in media and entertainment and the faster you can create and distribute great stories, and index them on Google, the better. Platform.sh enables your team to test, approve, and deploy application updates in minutes.
The benefits you should know about
Break the silos and move faster
Our Git-based system ensures that your team can work quickly and collaboratively from anywhere to get your next piece out with quicker time to market. Streamline your multidisciplinary team workflow, test, and make application changes quicker with us.
Blackfire monitoring and optimization
Media professionals know that speed is key. With Platform.sh, you can utilize Blackfire.io technology through our Observability Suite to identify performance issues and make your sites load faster - keeping eyes on your stories, and your advertisers.
Round the clock global support
With today's 24 hours news cycle you need real-time assistance, even when the newsroom is shut. Our customers have access to 24/7 global support and with an uptime guarantee of 99.99% for our enterprise and elite customers, you know we've got you covered.
Security and compliance made easy
Your team can rest easy knowing that data privacy and security is one of our top priorities. From GDPR to HIPAA to cybersecurity measures - we work to ensure that we meet the necessary compliance certifications and standards across all our regions.
Our media & entertainment partners
Digital agency, Burst, led International Film Festival Rotterdam (IFFR) to drive innovation through simultaneous development and effective infrastructure management with Platform.sh. Learn more about how they provided the agility IFFR needed here.
Austrian publishing giant, Kurier, accelerates development and restores their team's work-life balance with Platform.sh. Find out how we helped them out provide a quality user experience to their 5 million unique readers here.
The oldest running daily newspaper in Germany, Hildesheimer Allgemeine Zeitung, needed a new approach to managing their website to prevent server crashes during traffic surges. Find out how we helped them to do just that here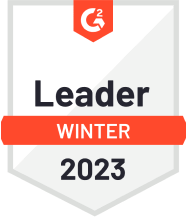 We don't think or talk about deployments anymore
They take care of running the application so we can focus to build it
-Sébastien M.
Read more G2 reviews