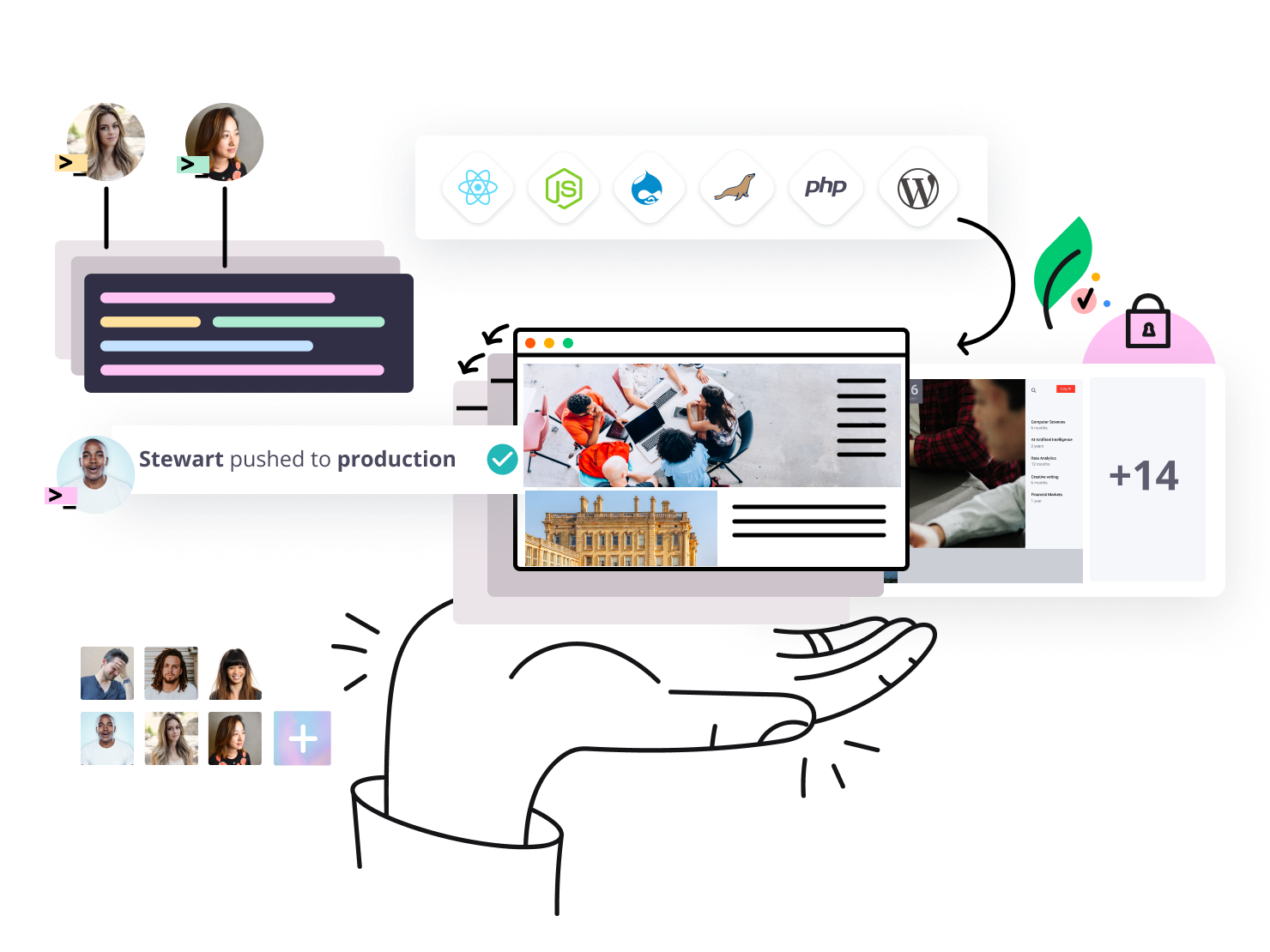 Platform.sh for higher education
Forget about jumping from provider to provider trying to manage all of your application infrastructure, with Platform.sh you can do it all seamlessly from one place. Transform the way you manage your applications and give your developers' back the time they need to do what they do best with the best-in-class PaaS.
Free trial
Trusted by companies like yours






The A+ provider you've been looking for
No matter the framework, runtime, or programming language your applications use - our platform provides one reliable hub to effortlessly manage your higher education cloud infrastructure. Your team can access whichever stack they need from one place so even if your tech changes in the future, your platform can remain the same. Allowing your development team to streamline their workflow and focus their time on innovation, not tackling infrastructure oddities.
The problems we're helping you solve
Multiple applications, one provider
Managing multiple applications across several different providers is not an easy assignment and, in fact, not one you need to do at all. We provide one flexible platform to conduct all of your infrastructure management tasks for all of your applications simultaneously. And you don't even need to pass an exam to know how to get started.
The flexibility you need to get things done
Responding to market needs is crucial for any organization and that's no different for higher education institutions. Our platform provides the flexibility you need to make changes to your applications in minutes, not days. And with our automated backups feature, you really can't go wrong.
Move faster, together
Great applications aren't created by one department alone. From development to marketing and admissions - this is a group project. That's why you need a platform which provides a collaborative development environment from anywhere, remote or on-site, for all of your teams to deliver the best user experience quicker than ever.
Our noteworthy benefits
Break the silos and move faster
Our Git-based system ensures that your team can work quickly and collaboratively from anywhere. Streamline your multidisciplinary team workflow, test, and make application changes quicker without all the post-production bug fixing.
Auto-scaling so you don't have to
Save time and money spent on CI/CD and scaling with Platform.sh auto-scaling capabilities. Our platform automatically doubles the resources of your production environment to handle anticipated traffic surges with no human intervention needed.
24/7 global support as standard
All of our customers have access to 24/7 global support from our team who are always on-hand to help you keep projects moving. And with an uptime guarantee of 99.99% for our enterprise and elite customers, you know we've got you covered.
Security and compliance made easy
Our platform was built with a security-first mindset and the only way code can be introduced to your application is via Git providing you with full visibility and traceability. We also take data privacy and security very seriously, from GDPR to FERPA to HIPAA - we work to ensure that we meet the necessary compliance certifications and standards.
Our alumni
Mizzou was on the lookout for a cloud solution to maximize efficiency when managing their huge higher education cloud infrastructure while adhering to security and compliance mandates. And they found just the PaaS they needed - find out more here.
Austrian publishing giant, Kurier, accelerates development and restores their team's work-life balance with Platform.sh. Find out how we helped them out provide a quality user experience to their 5 million unique readers here.

Digital agency, Burst, utilized Platform.sh to deliver their platform vision and multi-application management strategy for global confectionary brand, Mentos. Find out how our platform helped Burst to increase agility and reduce costs here.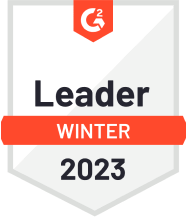 We don't think or talk about deployments anymore
They take care of running the application so we can focus to build it
-Sébastien M.
Read more G2 reviews