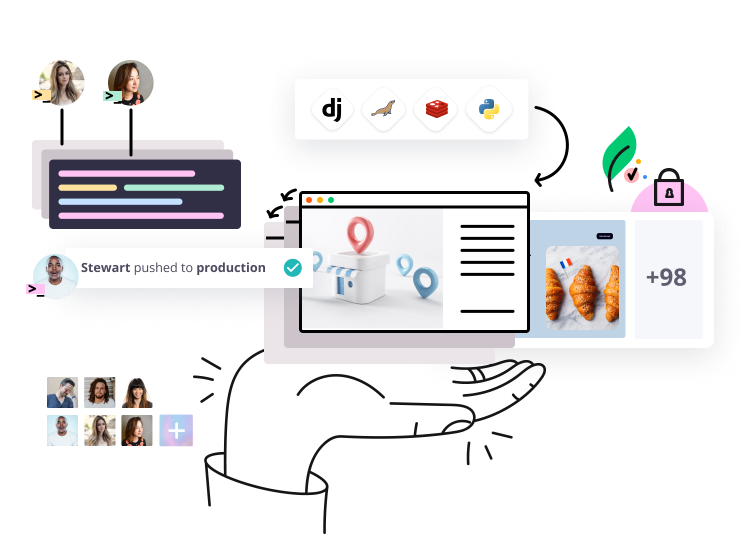 Platform.sh for consumer goods
We standardized the boring stuff, so you can focus on the goods. Platform.sh takes care of the pressures and complexities of infrastructure management so you don't have to. Allowing you and your team to refocus on what matters most - delivering great products and user experiences for your customers.
Free trial
Trusted by companies like yours






Delivering the goods from day one
Regardless of the runtime, framework, or programming language you prefer - our platform is engineered to manage and optimize your consumer goods cloud infrastructure all year round. And with our simple migration process you can have your consumer goods applications up and running on our platform in no time.
Sick of having to factor in downtime for website updates? You're in the right place.
The problems we're helping you solve
Getting things moving faster
Whether it's a new product release, marketing campaign, or website update - you can keep things moving quickly with Platform.sh. Our platform enables your team to test, approve, and deploy application updates in minutes. Accelerating your time to market and productivity from the start with our all-in-one PaaS.
Simplify your workflow
Managing multiple applications across countless different systems can really slow down your workflow and application delivery. We remove the complexity of managing consumer goods cloud infrastructure by standardizing your workflow and allowing you to manage and deliver your applications all from one place.
Collaborate from anywhere
Distributed team? We got you. Our Git-based system allows your team to work quickly and collaboratively from anywhere. Streamline your workflow for your internal team and agency partners and test, approve, and deploy application changes quicker than ever. Work faster and more collaboratively, no matter what your team looks like.
The benefits you should know about
Auto-scaling for performance continuity
Sick of your applications going down during traffic surges? Platform.sh auto-scaling capabilities can take care of that for you. Save time and money spent on CI/CD and scaling as our platform automatically doubles the resources of your production environment to manage anticipated traffic surges with no human intervention needed.
Blackfire monitoring and optimization
The consumer goods industry moves fast and brands are always trying to stay ahead of the curve. With Platform.sh, you can access Blackfire code performance metrics for all of your applications with our Observability Suite. Allowing you to identify performance issues and optimize your code to ensure you're delivering the best user experiences.
24/7 global support and uptime guarantee
From GDPR to HIPAA to cybersecurity measures - there is a lot to manage when it comes to security and compliance. Well with us, you can rest easy as data privacy and security is one of our top priorities and we strive to ensure that we meet the necessary compliance certifications and standards across all of our regions.
Our platform is powered by greener hosting
We told you we provide the goods from day one and that includes 24/7 global support for all of our customers. No matter what timezone you're in, we're on-hand to provide the information and solutions you need to keep things moving. And with an uptime guarantee of 99.99% for our enterprise and elite customers - we've got you covered.
Platform.sh in action
After testing out several ecommerce cloud hosting solutions, Califrais decided that Platform.sh was the solution they needed to optimize their large-scale food logistics. Find out we helped them and leading food wholesaler, Rungis Market, here.
We helped Swiss bag manufacturer, FREITAG, take their ecommerce applications to new heights by replacing their outdated online shop with an exceptional digital shopping experience. Find out how we worked together to make it happen here.

Digital agency, Burst, utilized Platform.sh to deliver their platform vision and multi-application management strategy for global confectionary brand, Mentos. Find out how our platform helped Burst to increase agility and reduce costs here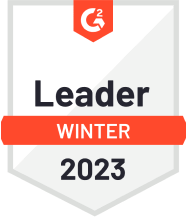 We don't think or talk about deployments anymore
They take care of running the application so we can focus to build it
-Sébastien M.
Read more G2 reviews