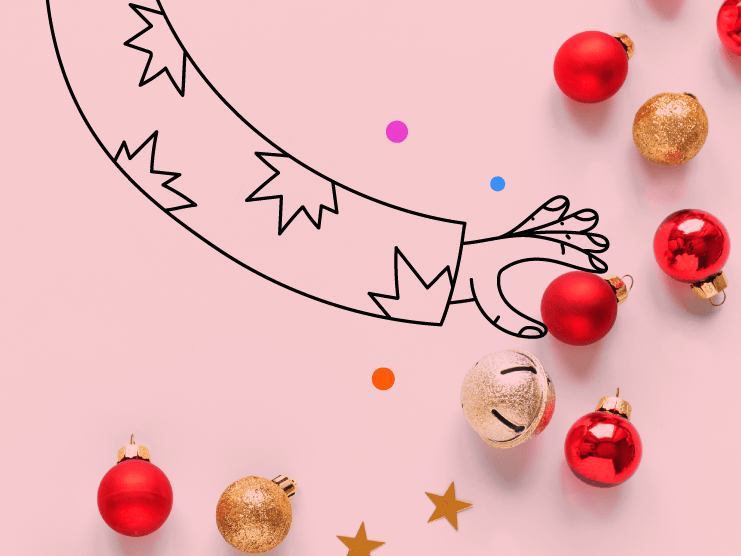 Are your websites ready to handle traffic peaks this holiday season?
November 28, 2022
The final 4 months of the year are an incredibly busy time for retailers, as holiday sales are in full swing from early October and continue all the way into the new year. That's a whole lot of time for increased holiday web traffic to cause performance issues, and during the busiest sales period of the year - there's no time to lose.
We want sales, not snags
It's no secret that consumers love sales, especially during the holidays - and it seems this year more than ever. In fact, according to the National Retail Federation's (NRF) recent consumer survey: 44% of shoppers agree it's better to purchase gifts and other seasonal items for this year now as they anticipate inflation to continue and that it will impact prices later in the year. So, it's official - people want sales and they want them now.
But, sharp spikes in web traffic brought on by holiday sales often put websites under stress to manage that volume of traffic, leading to a whole lot of performance snags. And with many brands managing multiple websites simultaneously - that's a whole lot of web performance issues to find and fix, and a lot of time lost providing a great customer experience. 
Best practices for better web performance 
So, what's the solution? To prepare for the holiday season, a well-planned and coordinated marketing and website management strategy is vital. We've put together some best practices to help retailers achieve better web performance and optimize their customer experience this year. Making increased holiday traffic a benefit, not a burden. 
Reduce the friction between promotions and performance 
The holidays are a busy time for marketing teams as the pressure builds to secure a successful seasonal sales period. In the build up to Black Friday, Cyber Monday, and beyond - marketing campaigns often have to go through a lot of changes on the fly due to unforeseen circumstances. Whether it's a product no longer being in stock, price changes, or competitor deals - marketing teams need to continuously adapt, and web teams alongside them. 
Traditionally, retailers use a "code freeze" strategy to implement a cut-off time on website changes, however, this approach makes last-minute updates almost impossible for marketers. But fear not, there is a better way out there - using Platform.sh, of course. 
Our solution enables retailers to make website updates and changes instantly with code freezing or downtime required - whether it's for one site, or one hundred sites. Meaning that your websites and applications can adapt to your seasonal sales with you, not against you. 
Learn more about Platform.sh multiple site updates here. 
Ensure resource capacity for seasonal scaling
Ecommerce sites need to be equipped to handle extremely large influxes of website traffic while still providing a quality online customer experience - especially during the holidays. Retailers need to ensure their environments are properly sized in time for the season, but that's not so easy for companies which don't maintain their own servers. 
Retailers who don't have automated upscaling capabilities can face challenges and lose sales due to not having enough capacity at peak times which leads to their servers collapsing under the pressure. By partnering with Platform.sh, ecommerce retailers can scale automatically when needed - with no input required from their development teams. Our orchestration system automatically doubles resources to your production environment in minutes - ensuring your website manages traffic surges and performs seamlessly, no matter the volume of visitors. 
Learn more about Platform.sh auto-scaling here. 
Centralize website management and increase transparency
Consolidating the development and management of websites and applications on one, central platform has a whole host of benefits. From increased transparency across teams, to enhanced visibility over routine processes - being able to manage your online infrastructure from one place should be on your wish list for this year. 
The advantages even go beyond simply keeping everything tidy in one place. With Platform.sh, we enable our users to monitor their applications using Blackfire technology to identify performance issues, and implement immediate fixes. Streamlining time-consuming code and performance analysis and minimizing the time it takes to fix issues. Allowing retailers and their teams to focus on their customer experience, not on infrastructure. 
Learn more about our Observability Suite here. 
To make the most out of increased holiday traffic, retailers have to put the time and energy into creating a plan of action to maximize operational efficiencies ahead of the season. If you want to talk about how Platform.sh can support you this holiday season, why not get in touch with our team? Or, test out our service for yourself with our free trial.
Get the latest Platform.sh news and resources
Subscribe