Powering SymfonyCloud and more
Platform.sh is the cloud behind Symfony SAS's SymfonyCloud, which provides developers with agile development all the way to production — right from the command line.

Building PHP microservices, or integrating multiple languages in your projects? Run and manage them together with multiapp support in every Platform.sh project.
Try for free now
Designed for developers
Focus on your sites, not DevOps
Start your Symfony projects quickly, and onboard developers with ease. Platform.sh manages infrastructure and operations so your team can focus on writing great code and launching sites.
Eliminate bottlenecks
Platform.sh creates a perfect replica of production for you to test every change, so you can launch successfully, anytime. Code and test in parallel with environments for every developer or team.
Scale predictably or on demand
Platform.sh Enterprise delivers zero-downtime scalability that lets you scale to meet peak traffic.
SymfonyCloud — powered by Platform.sh
It takes just seconds to get a project ready, and up and running. SymfonyCloud has been built as a CLI-first experience — just like Symfony, with bin/console.
Migrate a project to SymfonyCloud by moving your code and database content. Your services are running in containers in minutes, with one configuration file.
Discover SymfonyCloud
"Platform.sh's approach is very attractive. In my opinion it's something of a killer application. It allows one to benefit from a production hosting solution integrated with a development and deployment workflow."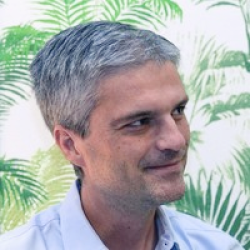 Fabien Potencier
Symfony Founder, and CEO