Hosting and advanced workflow for Drupal
Drupal 8? Drupal 9? How about a custom distribution like Opigno, GovCMS, or Contenta? Looking to decouple with Next.js or Gatsby? You can host, build, and manage them all on a single platform.
Try for free
Drupal+ To infinity and beyond.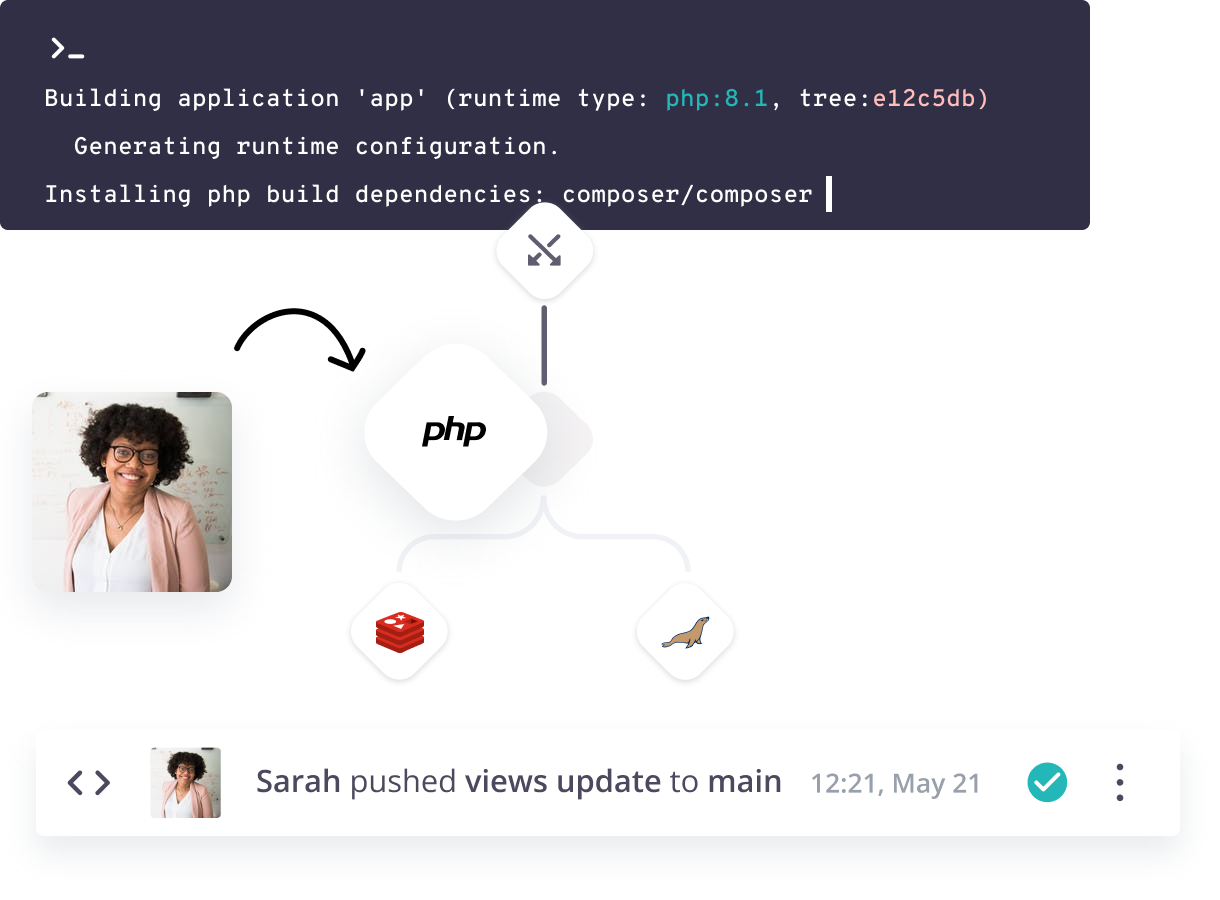 Power tools
Build sites faster with full Composer, Drupal Console, and Drush support. Our Composer-based builds for Drupal 9 are unique among PHP hosts.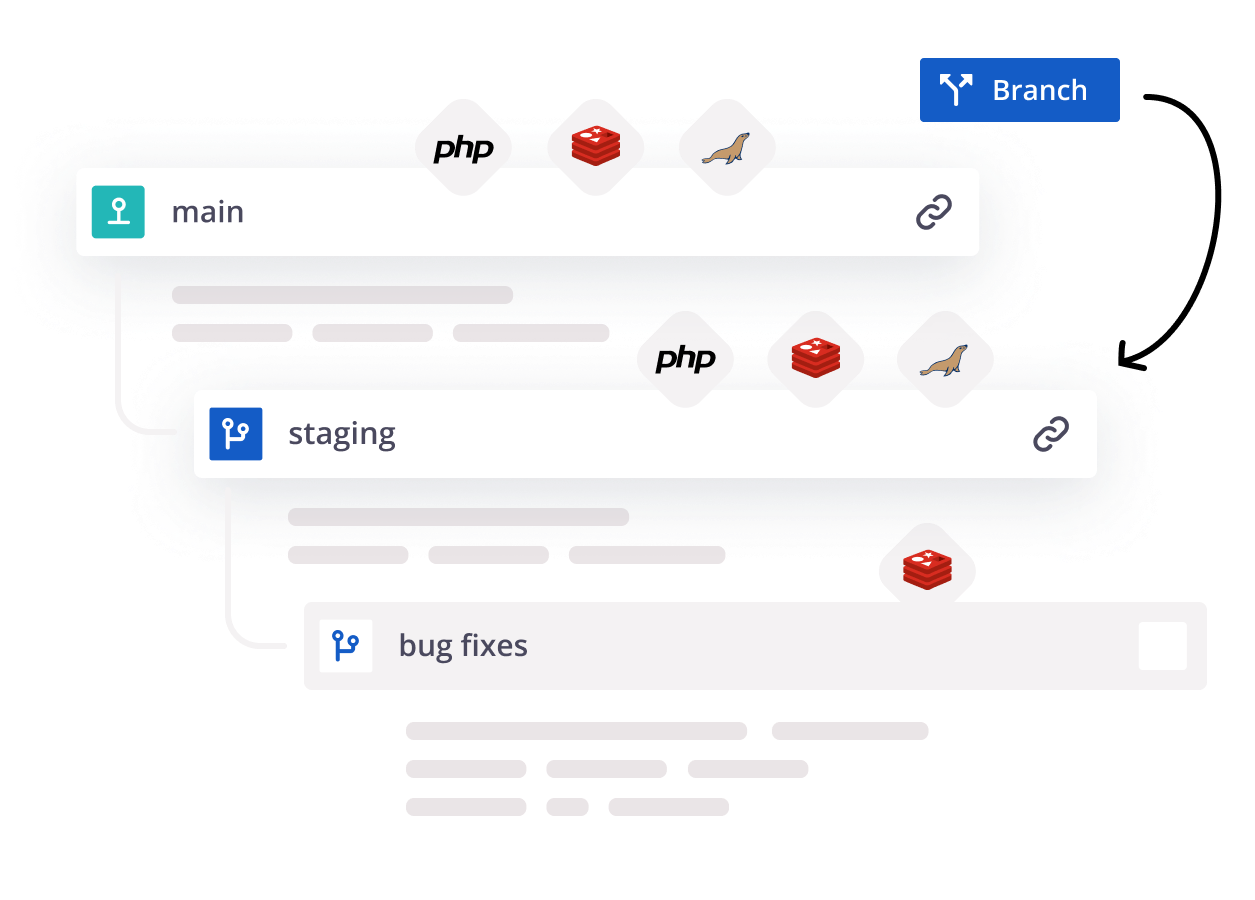 Faster Drupal development
Start Drupal projects from any install profile or distribution. Use Drush make files to add modules and themes with one line of code.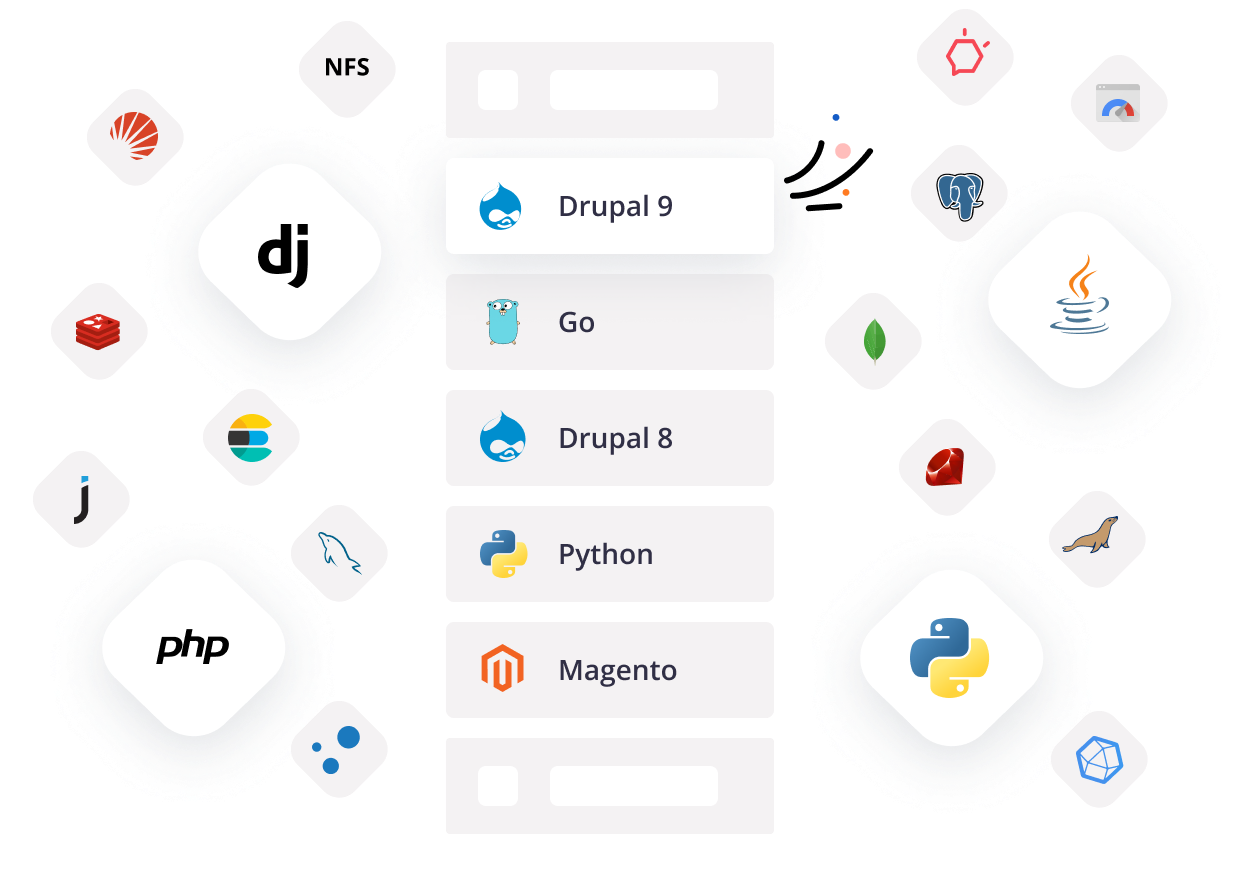 Batteries included
Everything on SSDs. Built-in Redis, Elasticsearch, and Solr support for every account. Integrated Blackfire.io support and a managed CDN make your Drupal sites faster. Deliver on AWS, Google Cloud, Azure, and more.
Drupal performance
Looking to dive deeper into Drupal? Every Platform.sh project comes pre-configured for Blackfire.io, so that you can build out a Continuous Observability strategy, catch regressions in your workflow, and optimize your business logic.
See the demo
Drupal composability
Drupal is extensible, and Platform.sh provides managed services and multi-app support to build out your enterprise completely. Looking to add frontends to your CMS? You can, plus replicas of both apps across all of your development environments.
Try it out with Next.js
Drupal fleets
Looking to deliver your custom distribution into a full-scale SaaS product? Platform.sh is built for fleets of applications, giving you the ability to monitor, maintain, and provision each of your customer's sites.
Read the case study
Select a Drupal template to start your
free trial
GovCMS 8
Drupal 8 Multisite
Opigno
Drupal 8
Drupal 9
Gatsby with Drupal
Git
Our main API is Git. You can do most operations by just pushing code or a config file. Then watching your cluster configure itself automatically.
Command line
Manage your projects directly from within your terminal. Anything you can do in the Platform.sh UI, you can do in your terminal with our CLI.
Composer
Built-in Composer support, no need to check in your vendor directory. Just push your composer.json to us and we'll handle it, just as it should be.
Deploy Friday
The internet runs the world, and we talk with the brilliant people behind the scenes who make it happen. Through conversations with software vendors, developers, entrepreneurs, and activists, we'll dive into the web apps they run and how they've enriched people's lives. Discover something new to power up your next world-changing project, building your confidence to deploy on Fridays.
Check out more Drupal videos