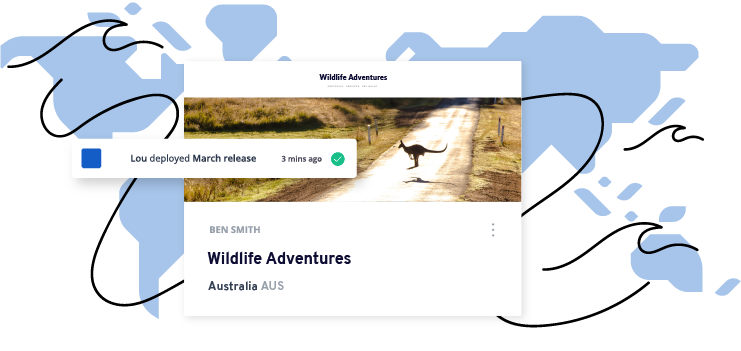 Australia region
Say goodbye to downtime with blazing-fast hosting and fail-proof deployments, now in a locally based, low-latency Australian region.
Free trial
Powering the most demanding modern web applications in Australia and beyond
High performance, automatic high availability, and dynamic scaling
Unique, triple-redundant architecture for 99.99% uptime SLAs. 24x7 support for guaranteed response times. Pay for the capacity only when you need it.
Fail-proof deployments to speed time to market
Robust workflow and infrastructure for your teams. Develop and launch new features and offers—how you want and as often as you want—your customers will love.
Git-driven infrastructure to increase greater efficiency, quality, and control
Knowing exactly what's been deployed and where makes it easier for your teams to continuously deploy in frequent, small steps.
Multiapp, multistack, multicloud for seamless integration
Whatever your microservices, applications, and infrastructure look like now or later, integrate seamlessly and flexibly at build time—from day one.
End-to-end process automation to boost productivity
Our entirely automated development process boosts developer productivity by 20%. That's more time spent on creating, and less time on sysadmin tasks.
Reliable and secure Australian cloud hosting
Whether you're running a high-traffic Drupal website, a Magento store, or a microservices Node.js cluster, Platform.sh has you covered.
Platform.sh provides governments the control they require and the freedom their developers expect
Find out how