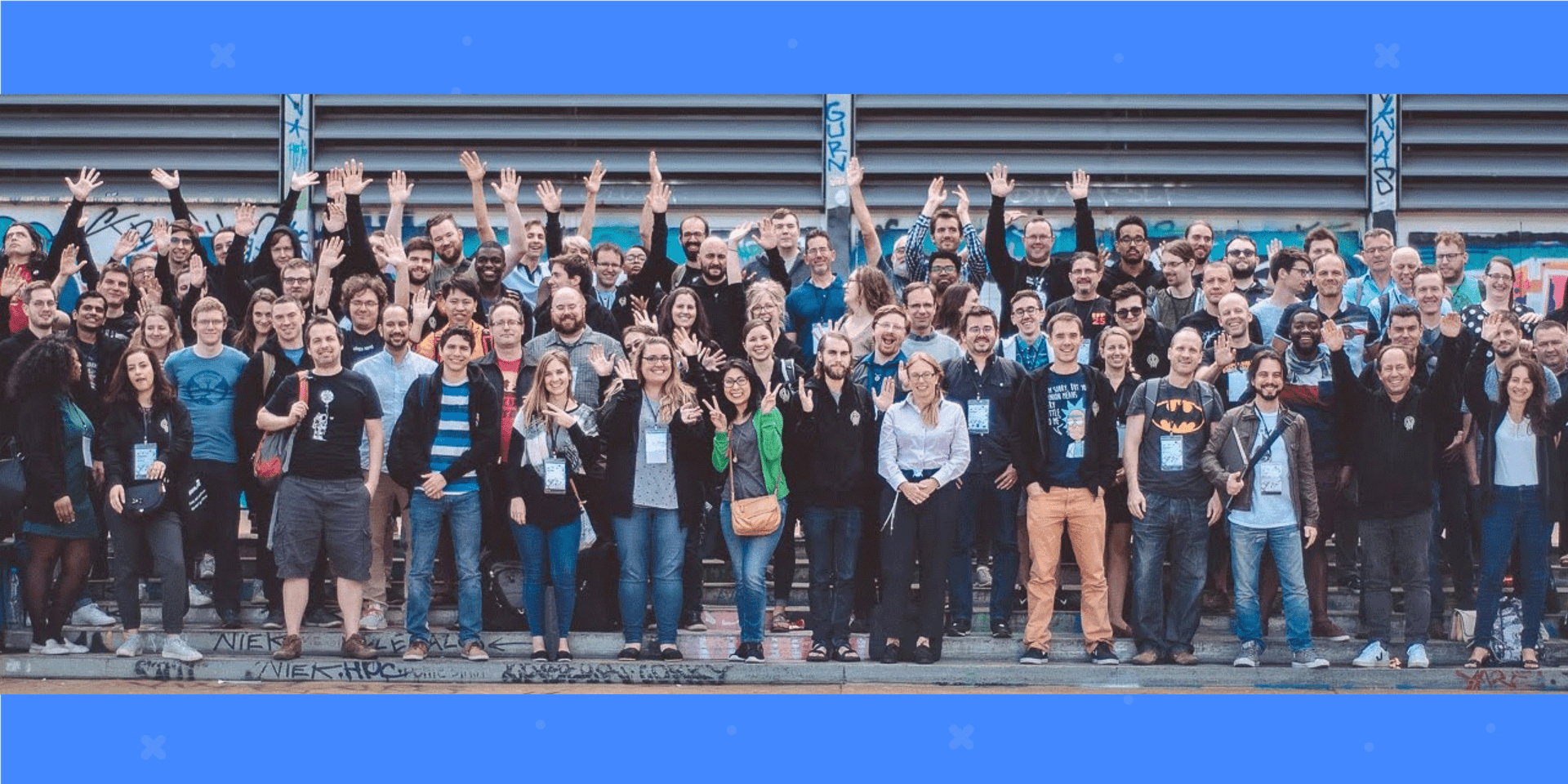 Platform.sh full speed ahead into 2019
January 29, 2019
2018 was an incredible year for Platform.sh. In fact, it was probably the most important year in the company's short history. And I'd like to begin this post by sending a big thank you to our clients and partners for their trust, patience, and constructive feedback.
Some of you have trusted Platform.sh for five consecutive years, while some of you have been using our services for only a few months. In both cases, we care a lot about helping you achieve your goals. At Platform.sh, our mission is to offer the most powerful and simple cloud experience for digital teams. We enable developers to focus their time and energy on building amazing web experiences, while spending zero time on managing the underlying cloud services. We're committed to delivering more on that mission every day.
The amount of change we experienced in 2018 was massive—and deeply transformative. We're starting 2019 with the feeling of a job well done, but also with a renewed appetite for even more positive change to come! In this post, I'd like to share what we were able to achieve in 2018 and the goals that will keep us busy and focused in 2019.
Looking back on 2018
In 2018, we completed several major endeavors:
Built a full-fledged Customer Success team. At the end of 2017, we had 15 people on our Customer Success team. This small but mighty team managed all customers' success activities: pre-sales, customer onboarding on the platform, proactive customer care, and support ticket management—constantly switching tasks, trying to keep on top of things, but falling short for a sheer lack of human resources. We had grown fast, and keeping up with the demand became a challenge. We needed to solve the problem quickly. Under the leadership of Platform.sh VP of Customer Success, Rob Douglass, recruiting and training new Customer Success staff became a top priority; Rob asked the larger team (ops and engineers) to take a part in regular "ticket sprints." Looking back, we feel good about the progress made. Today, we have a team of 41 Customer Success agents, led by Maria Antinkaapo, our new VP of Customer Success, who has three directors reporting to her, creating a more specialized team. Our public-facing documentation, internal training curriculum, and internal processes have greatly matured, decreasing time to response three-fold and getting back to a queue that often tends to zero backlog.
A much more robust product. Through massive changes in the platform's architecture, made over the course of 2018, our PaaS is now highly available. Since the end of 2017, we've deployed a number of important features to provide a strong degree of resilience, notably fast and automatic failover for all services and automatic failure recovery. We now have the ability to move projects from one host to another host, enabling many scenarios, for example, fast upscale in the event of an unexpected increase in peak traffic.
Financing our ambition. In May 2018, we announced a $34M fund raise led by Partech, with a mix of smart US and European funds. Since then, we've started deploying this capital, notably by doubling the size of our Product/Engineering team, and we plan to increase this team by another 50% by the end of the second quarter of 2019. We've set a really ambitious roadmap that we've already begun to deliver on (expect some shiny, new features in the first half of 2019).
Scale our distributed-first team. By the numbers:
120 team members working from 18 countries across 14 timezones.
6,000 Slack messages/day
1,000 automated PagerDuty alerts/week, monitored by support and ops
706 enterprise customers onboarded in 2018
50% revenue generated in North America, 40% in Europe, 10% across other geos, with China and Australia leading the way
SaaS Factory. We also launched a product to deliver more value to SaaS companies. Leveraging our product, SaaS entrepreneurs can launch new businesses much faster and less expensively, scaling their software teams without having to figure out the cloud infrastructure. Without the need to recruit DevOps. And moving faster/scaling linearly for a fraction of the cost they would incur building their own platforms.
2019: continuing our transformation
There are many areas where we're like to see significant improvements, including:
Developer experience. A brand new developer community portal. A more usable and (prettier) user interface. Partnerships with teams delivering local experiences. Better template management to help developers deploy more use cases, run times, and frameworks on Platform.sh.
Customer success. Improve our response time on support, and notably, improve the discussion flow. Our customers want speed and reactivity; they want conversations rather than email interaction. We hear this loud and clear and are working hard at making it a reality.
Fleet management. During the course of the year, we'll deliver additional features for application fleet management. Many of our fleet management capabilities were geared towards our larger partners that leveraged our extensive APIs. We're now integrating those features directly in the UI, and we're opening the API for everyone to use as we add more robust and productivity enhancing. 
More cloud infrastructure. Worldwide coverage. Scale our business on more clouds (big news to come soon on that front, too).
We feel very grateful for the trust. And hope to become an even more positive and integral part of your professional lives.
Get the latest Platform.sh news and resources
Subscribe