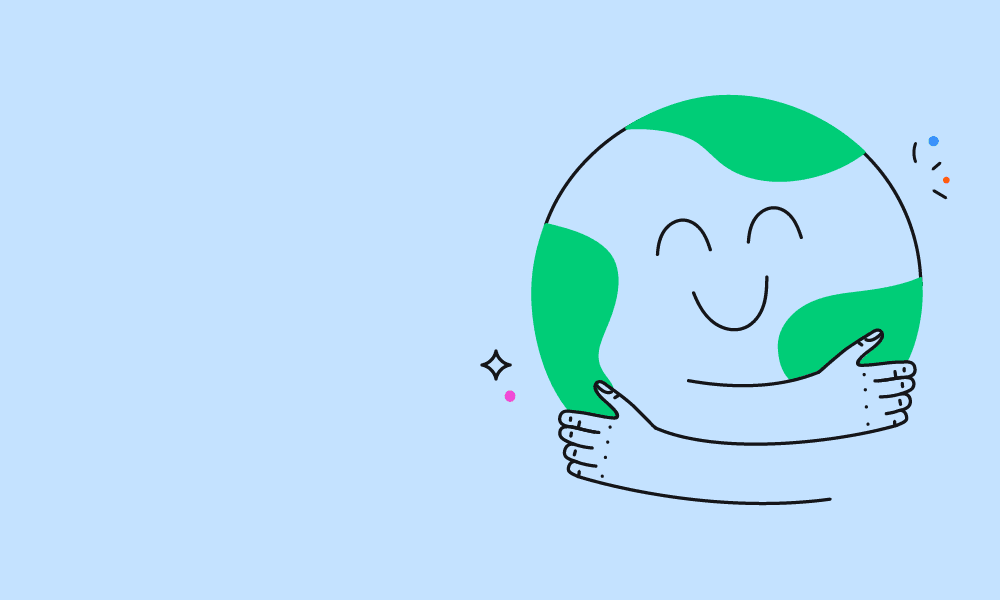 Platform.sh announces $140m series D round of funding
June 21, 2022
Today is a big moment in the Platform.sh story and a bright day to celebrate in our seven-year history.
This latest round of fundraising comes at the perfect time. We've already laid the groundwork by providing clients with the most efficient, most powerful management service to build and run web applications at scale. We're extremely happy with what we have been able to accomplish in previous years.
Now, we can dramatically accelerate our plans to build the best cloud platform possible. To accomplish that, we plan to recruit many more employees in the coming years, from all over the world. And we will continue to expand by acquiring new business and technology vendors.
Of course, we will continue to help digital teams and web developers save time and money while building and managing their websites and apps. But we also believe that 2022 is a year where raising money comes with great responsibilities, potentially foremost, a commitment to reducing carbon emissions caused by servers worldwide.
We believe we can be a positive agent for change—therefore we must be one.
We've picked our fight in Climate Change
We live on a beautiful yet very fragile planet. And as humans, we're facing a new challenge —harder than anything we've seen before. It's hard to imagine the consequences of a few more degrees, but they are incredibly harmful. Just one more 1℃ and we can say goodbye to most butterflies. 1.5℃ and there are no more coral left in the ocean.
Climate change's impact is everywhere and will hit everyone: new health risks, threats to coastal communities, issues with water supply, animal species disappearing, heatwaves, fires, droughts, floods, hurricanes… it goes on. It's already happening. We can all contribute, and private companies especially can play a major role. At Platform.sh, we will do everything we can to decrease the carbon footprint of our customers' digital activities.
This is no small task. The carbon footprint of digital activities is 4% of the total emissions in the world. That's as much as aviation, and it's growing so much faster. If we do nothing, it could be as high as 15% by 2040.
Now, a lot of actors of the cloud industry concentrate on a magical "net-zero" claim. There is a "race to zero" which is mostly about claims supported by very speculative carbon accounting methodologies and offsettings. Unfortunately, we are never going to reach zero. Servers do not sprout flowers.
No, we don't want to talk about zero, but about reduction. There is always going to be something, but it is always going to be possible to reduce impact. And of course, offsetting is fine, but it can't be the single strategy right now and certainly not one that allows statu quo. Tech, done correctly, can be a net positive.
Platform.sh is how we take our share
In order to enact positive change we need to single out a couple of deep-rooted fallacies. In tech, and in IT, the idea that servers are a cheap way to solve problems is still vastly accepted.
Servers are indeed cheap. The biggest, most powerful machine you can rent for an hour at AWS (Amazon Web Services) costs approximately $60 per hour. For the same amount of money, you can hire a junior software engineer for an hour and a senior one for an half-hour. Yes, the machine is cheaper than the engineer! And that's the reason why IT is used to throwing "metal at problems," or, adding a server to increase performance rather than optimizing code.
Servers are only actually cheap when you don't measure the cost of their environmental impact. As a rule of thumb, 50% of the emissions generated by a server over its lifetime happen before it was ever plugged into the electrical grid. And even on the greenest of the green electrical grids running on hydroelectric plants, this is still going to generate a lot of CO2. And while compensating for those emissions is clearly a good thing, those emissions will still happen.
That's why it's time for IT to scale more responsibly. True, it's going to take some work, but the same business benefits will be gained—and, potentially, at a lower cost.
At Platform.sh, we have a plan to help our customers scale responsibly on three fronts:
First, we are focusing on cloud density and will continue to create automated efficiencies that allow the same, unmodified workload to consume the least amount of resources possible, while keeping the same performance characteristics.
Second, we aim to provide development teams with the tools that allow them to actually make better-optimized software, so it runs more efficiently and requires less resources.
Finally, we will guide our customers towards the best data centers and geographies. This means measuring carbon emissions with a robust model, and providing great detail per application both in production and in development. We want our customers to make informed decisions.
And this is all the more important because the number of applications is growing at the fastest rate every day.
Applications are proliferating
Pretty much everything today starts or ends as a digital experience.
From pulling up the menu at your favorite restaurant, to paying for coffee at Starbucks, to booking your next trip, to simply killing time… And as a direct consequence, every business in the world, with no exception, is expected to provide their services online, and therefore every company de facto needs to become a company that can build software.
Or, at least, every company needs to be able to build great digital experiences. This is true regardless of their industry!
Whether it's an eCommerce application, an intranet, a tool to manage customer relationships, a content site, or a tool to empower your sales team, applications are proliferating. Hundreds, sometimes thousands of apps.
What's driving that number up? A few things: Customer segmentation, launching new brands and products, internationalization, customized customers' digital experiences, applications to support your teams...
In fact, in our latest research, we found that medium to large companies see a 15% year over year increase in the number of applications they are managing.
What can we do about this?
Onto the Post-SaaS era
First, let's look at the options available.
Clearly, the cloud has won the battle over enterprise software, which used to run on on-premise, proprietary desktop clients. That was the standard. And there are still many legacy applications running on-prem. Now, however, workloads go straight to the cloud.
The move to the cloud happens in multiple ways. There are green field bespoke projects that go over budget and time (as all projects do) as well as the slow migration of bespoke—either painfully reimagined piece-by-piece for some version of a "cloud native" infrastructure, or lifted and shifted with warts and all. And if it works, it works because you can throw metal at problems.
So, unless they are interested in doing a lot of work around managing the cloud infrastructure, digital teams have two main options in front of them: SaaS (software as a service) or the combo, Open source + PaaS (platform as a service).
There are some great reasons to use SaaS. In many verticals, business teams can find an out-of-the box, scalable solution that fits their requirements. They can set up quickly and their application is low maintenance. And, more importantly, it's someone else's problem when it breaks. You also get a constant stream of new features that flow without you having to do anything (whether you want them or not), a low cost of entry (often free), and a pay-as-you-go model that magically replaces capital expenditure with opex.
But SaaS comes with a lot of downsides.
For one, it's very hard to differentiate on the customer experience. There's a limited array of choice, and a lack of customization. The experience is pretty much the same for everyone. So, as soon as your company starts to have needs that are out of the mainstream, it's either really hard or impossible to deliver them.
That basically means every company using SaaS ends up looking and feeling the same. If you are using the exact same SaaS tool for the exact same business-critical function as all of your competitors, how are you going to stand out from the crowd of infinitely identical company websites? You have to know where and when to do your own thing.
Also, for websites and apps, vendor lock-in is an important issue. Your customers are using these apps, spending a lot of time on them, and the data your company is collecting is very limited—a few dashboards at best. This is not enough to learn deeply about usage, profiling, or segmentation, and it's hard to manage the customer's relationship with so little data. Nor is there a reversibility path, ever. TCO (total cost of ownership) is rarely favorable.
A good example for that is eCommerce. Shopify or Salesforce Commerce are fine to use if your company can live with a standard eCommerce experience. But if you need customization, and if you're interested in getting the best out of your data without being in the hands of a single vendor, then open source technologies (like Adobe Magento, Shopware, headless commerce solutions…) are much safer bets. For instance, with those solutions, you can collect all the data you need about your customers and prospects (as long as you have consent and you're compliant).
No matter what they choose, all companies end up having to write software—even if they outsource it—and that makes Open source an obvious choice.
There are many reasons to choose Open source. Open source software are often priced competitively, they can be very innovative with contributions from large communities, they are great at attracting developers, and they often have an open roadmap. Plus, there are both reversibility and clear data governance options.
However, building bespoke software on IaaS is prohibitively complex, costly, and risky. And you need to have the same SLAs as SaaS would.
You need to find a way for new features to flow, continuously.
You need to be able to scale.
And many IT teams are still concerned about management, security, and compliance. What about when things break? What about 24/7 maintenance?
Open source without the hassle. That is where a PaaS like Platform.sh comes into play.
Modern PaaS like Platform.sh remove the developer's overhead of not just building software but doing so much to manage it and its dependencies (including databases or search engines) on the cloud.
With Platform.sh, all components come managed, secured, and within compliance frameworks (think of SOC2, PCI-DSS, GDPR). Databases are also managed, and the application benefits from monitoring and observability, 24/7/365. The cloud environment is already set up, the development workflow is figured out, and everything to run production comes included (and notably the cloud computing resources and CDN, which are included the price).
You can get started within a few minutes.
And without the cognitive burden of managing so much at once, your team can now focus on what matters: building the app. The combo of Open source and Platform.sh offers the best possible option: teams can focus on creating the digital experience without having to compromise on building the features they need. All of this comes with true ownership of all data and code, low cost of ownership, no vendor lock-in, and better return on investment.
The Talent War is over & talent won.
With 30 million developers in the world in 2022, and only 45 million predicted by 2030, it's clear that there is a huge fight for talent on the market today—and it is not going to stop anytime soon.
If the world cannot educate enough developers to fit all companies' needs, let's at least make sure that these developers can become productive.
Platform.sh helps reduce the width and depth of what developers need to focus on to be able to deliver great work. PaaS enables development teams to be more focused, while becoming more efficient. There is no need for actual "devops" knowledge or teams, which are becoming far more difficult to find.
Instead, Platform.sh places the IT department in the driver seat, so they can assure that governance is respected via sophisticated right and permission roles, which can be defined to map their organization. IT can start saying "yes" to the business.
And IT can move fast while remaining compliant with the organization's requirements.
What we want to achieve with this fundraise
In summary, we want to build the best cloud platform for web developers.
And we will—this latest round of fundraising will allow us to recruit 260 employees in the next 24-30 months to keep improving our stack agnostic, and our cloud agnostic platform. And we plan to continue building our business via external acquisitions.
In any case, we will measure success in two ways:
Make digital teams more efficient. We are building the simplest, most powerful platform to build and run web applications. We want teams to spend zero time managing the cloud infrastructure. We're happy when they can move fast, achieve more, and collaborate better while spending less money overall .
And we want to have a drastic impact on the carbon emissions of their apps. Optimizing code instead of upsizing computing power, continuing to improve our platform's density, and leveraging our multi-cloud capabilities to localize our customers on the most efficient data centers—these actions support our commitment to help save this planet from climate disaster.
There. That doesn't sound too difficult, does it? We can make it happen. It's going to happen.
The future is going to be a bright one.
Get the latest Platform.sh news and resources
Subscribe