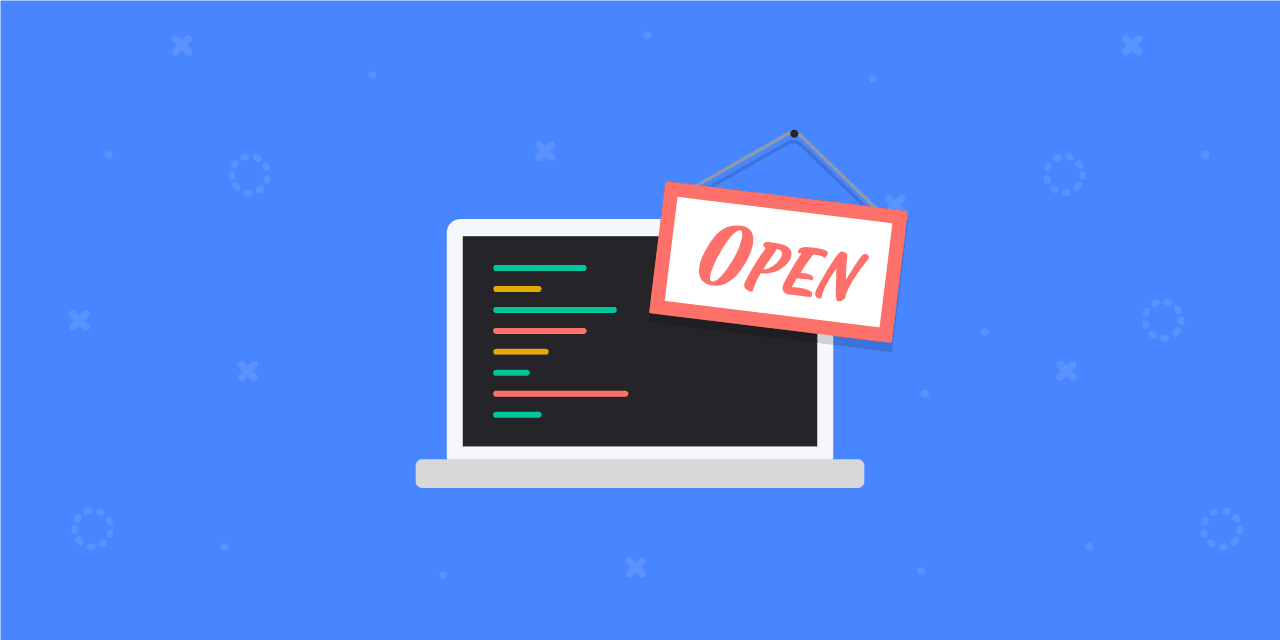 Open source software ROI for your organization
January 02, 2019
For most startups—and most of today's enterprise organizations—open source software (OSS) has become the lifeblood of IT and development organizations. As part of the OSS community, we at Platform.sh stand on the shoulders of those behind Linux, various Apache Foundation projects, and our peers who've created something to solve a problem in their own organizations, then shared it with the world.
Today, few people question the value of using open source software as a springboard. But what about contributing to the open source world?
The issue with encouraging open source contributions isn't lack of interest; it's lack of time and organizational culture. It takes time to get an internal tool ready to share with a broader community, cultivate and manage a community around it, and manage contributions to the software. But organizations that take a proactive approach to granting their developers this time are benefiting from OSS—not just as users, but as contributors.
Wait. What's in it for me?
You have a great team of developers, heads-down in projects that support your business objectives. And that's what you're paying them to do, right? My experience is that developers who also contribute to the open source community deliver additional benefits to the organizations they work for.
Useful software released as OSS and managed well can garner contribution—in code, documentation, and visibility—from other individual developers and peer organizations. This contribution may add new features to your software; it also provides a proving ground to harden and improve it in ways that far surpass what most organizations can accomplish with closed-source internal projects.
Contribution to OSS is a great tool for recruiting. If your team produces top-notch, widely used OSS projects, potential developers will be drawn to your organization. The quality of the code is laid bare for all to see—as is your culture, demonstrated by how your team interacts with the OSS community. Both are critical elements in attracting highly qualified engineers.
Goodness for developers
OSS developer benefits mirror your organizational benefits.
Simply put, OSS provides an opportunity to make your software better, i.e., thousands of eyes are always better than dozens. Software improves through broad use and contribution. Great examples of this successful approach? Drupal, WordPress, and Linux.

OSS contribution provides a career-building tool for engineers. These days, "10X Engineers" aren't lone devs who just churn out tons of code. They can establish credibility through their contributions to the discussions and process that surround the actual writing of code, garnering the respect of others in the broader community. They shine by working collaboratively with product managers, communicating with other stakeholders, and translating between business requirements and technical implementations. OSS participation gives your developers a chance to do it all in a public forum.
OSS and your IP
Understandably, many organizations remain tight-lipped about their intellectual property (IP) and internal processes. As a vendor, we experience this when great customers want to talk about how they use our PaaS, but their corporate lawyers hesitate to do so. With OSS, the problem is magnified, because it's real IP that employees have created.
Every organization needs to make decisions about what their "secret sauce" really is and weigh the benefits and drawbacks of releasing parts of their toolchain, or in some cases, their whole product as OSS. There are definite advantages to establishing a broad OSS policy that can drive innovation, if the underlying business model of the organization is sound.
Open source momentum accelerates
To paraphrase Marc Andreesen, open source software [has already] eaten the world. It's pervasive, at the core of the services and products we use—from high-tech to automotive to consumer products. While monetization of OSS remains a tricky challenge, the participation of organizations in OSS will only grow. The huge acquisitions of GitHub by Microsoft, Magento by Adobe, and, most recently, RedHat by IBM, only cement open source software's position as not just an alternative to proprietary software components, but the default choice.
Are you running OSS products and looking for ways to launch them without spending all your team's time on DevOps tasks? Check out our White-label SaaS Factory solution that can help you focus, faster.
Get the latest Platform.sh news and resources
Subscribe