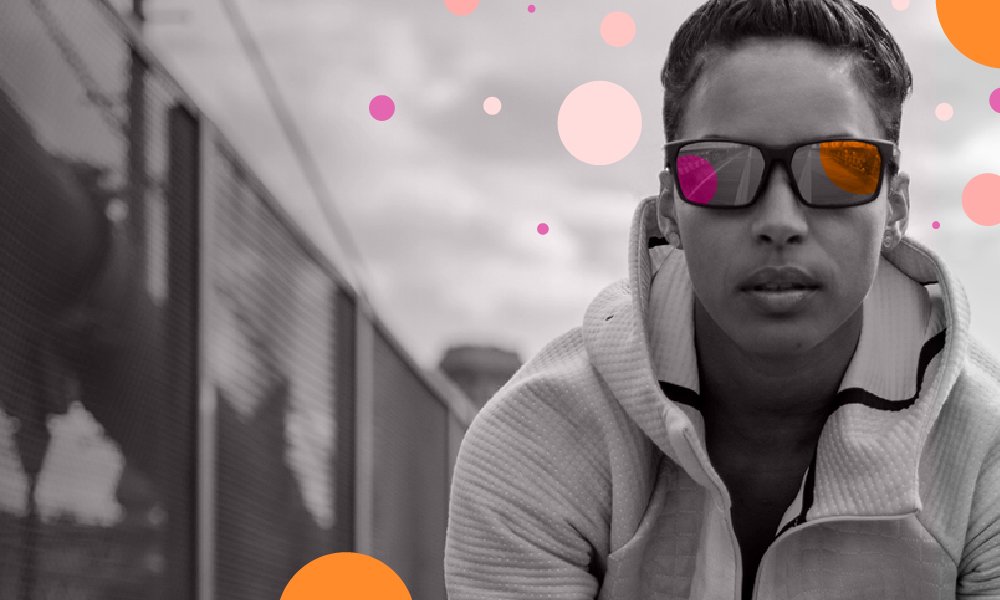 SportRx hits peak performance with Platform.sh
April 07, 2021
Overview
Challenge
To find a scalable solution, including modern development and automated deployments, to help meet a 40% annual growth goal
Solution
A secure, scalable, agile solution, with triple redundancy and high memory to support ecommerce needs on Magento
Results
80% fewer website support requests due to problems with the website
Average time to install weekly software updates dropped from an hour to 15 minutes, a 75% decrease
Pedaling up a mountain trail. Slaloming down a ski slope. Sprinting across the finish line. You'll never spot a SportRx customer standing still. By equipping its perpetually in-motion patrons with customized, high-end prescription sports eyewear, SportRx has seen its growth set an equally blistering pace: 40 percent yearly over the past four years.
But one thing at SportRx was stuck at a standstill: their cloud infrastructure. "Our infrastructure was very static," says SportRx Director of Technology Saaed Fattahi. "We had two dedicated web servers and one dedicated database server hosted by a vendor. No redundancy. If traffic went up, we couldn't upgrade our servers very easily; it could take up to a week. We were feeling some pains."
Needing a scalable cloud solution that could keep stride with its accelerating web traffic, SportRx asked Platform.sh to help them put their best foot forward. "Scaling is no longer an issue," says Fattahi. "Our Platform.sh environment easily and automatically scales out to meet the demands of the incoming web traffic, and it's triple-redundant to protect us against hardware failures."
Searching for high performance in heavy traffic
Every SportRx sale is a tightly orchestrated online process. Customers choose their eyeglasses on the SportRx website with assistance from a trained optician (who's just as much of a sports junkie as any SportRx customer). Each customer order and prescription is then transmitted to a lens manufacturing laboratory through an XML interface. The laboratory fills the order and ships it to the customer.
"Because our product is so configurable," explains Fattahi, "our site is pretty customized. We're constantly working to improve the site, making it easier for people to place orders. The key to our business is having a robust infrastructure that ensures our website is always performing well, regardless of the amount of traffic."
A third-party vendor handles all SportRx website development, with SportRx managing product development duties in-house. As website traffic grew, SportRx found themselves throwing more and more man-hours into site management duties.
Fighting the grind
When SportRx realized its growth wasn't slowing down anytime soon, the company decided it was time to make a significant investment in their technology infrastructure. In October 2019, they took the first step of hiring Fattahi to oversee the company's backend infrastructure, analytics, and reporting.
Fattahi realized when he came onboard that the company's steady growth was in danger of being throttled by their archaic cloud infrastructure. "Site performance has a direct impact on conversion rates," says Fattahi. "SportRx had been working on the software end of things to speed up page loads. But the infrastructure kept slowing things down. The site was constantly grinding to a halt anytime a crawler came through or the caches filled up."
Even if SportRx could overcome its infrastructure liabilities to create an enticing ecommerce experience for customers, that success would only lead to more site visitors. And Fattahi knew that the site had very little ability to scale to meet demand. Win or lose, the infrastructure was going to cost SportRx business. "I made the recommendation to management that it was time to overhaul it," Fattahi recalls.
"It sounded so much easier than the way we were doing things"
"My first thought was to design and build our own cloud infrastructure on Amazon Web Services, so we could auto-scale and stuff like that," says Fattahi. "But then we worried about having to do our own support and monitoring without really having the necessary technical expertise in-house."
So Fattahi began asking around about other solutions. The CEO of SportRx's development agency mentioned the success their agency had experienced partnering with Platform.sh. Fattahi struck up a conversation with Platform.sh and liked what he heard.
"What stood out from our initial talks were things like the triple redundancy of the environment; we could stop worrying about servers and data centers going down," Fattahi shared. "I liked hearing about the ability to scale out both purposefully and when traffic demanded it. I also liked the integration with Git and the ability to automatically push updates to the production and staging sites. It sounded so much easier than the manual way we were doing things with our previous cloud vendor."
Seeing is believing
When SportRx migrated to Platform.sh, Fattahi watched in satisfaction as each action item from his conversations came to fruition.
"Compared to our previous cloud infrastructure, our Platform.sh environment has been very stable and performant," says Fattahi. "We spend much less time dealing with performance and caching issues and more time on end-user features that make the shopping experience better for our customers."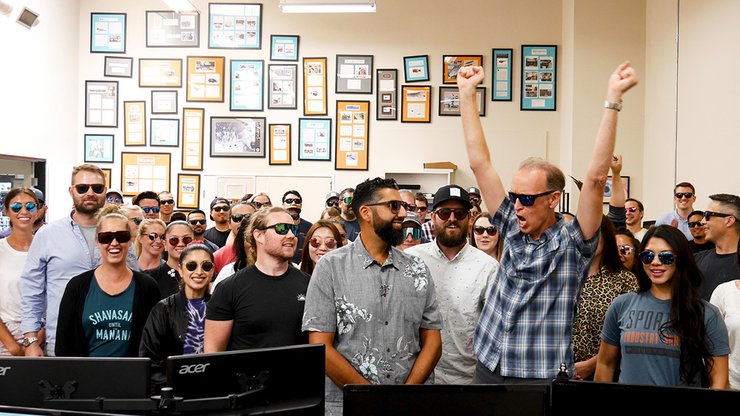 SportRx CEO Dan Bruton leads his bespectacled team in a cheer celebrating their rapid growth.
Beyond Platform.sh capabilities and performance, Fattahi was impressed by how attentive Platform.sh customer support was to his needs. "Our previous vendor was very reactive. It was always on us to notice if the site was slow and to ask them to look into it. But Platform.sh is very proactive. I remember an incident shortly after we went live when a Google crawler slowed down the site, and Platform.sh automatically upscaled us to compensate."
Fattahi has also been eager to tap into the deep Magento expertise that Platform.sh brings to the table. "Platform.sh has really looked over how we're doing things and how things are configured. They've suggested a bunch of changes—such as changes to Fastly to thwart unwanted crawlers from affecting performance—that ended up really stabilizing the site."
Systems are a go
With a strong start to the partnership, Fattahi is looking to inject Platform.sh capabilities into additional SportRx systems. "As we grow—and operational efficiency becomes increasingly important—our footprint on Platform.sh might get larger," Fattahi says. "We have a lot of systems running in the background for such things as order fulfillment, inventory management, CRM, and analytics. Those could be things that move to Platform.sh at some point."
As eyeglass wearers continue to turn to SportRx to equip them for biking, skiing, and running, SportRx will continue to turn to Platform.sh to equip them for scaling, optimization, and performance.
Get the latest Platform.sh news and resources
Subscribe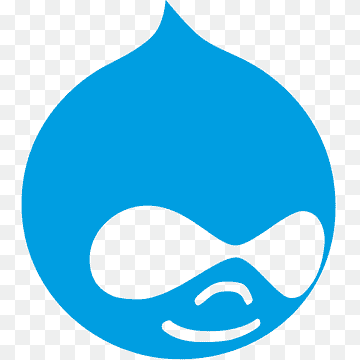 Deploy our Drupal 9 template for free
Deploy on Platform.sh