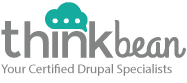 When clients are at the ends of the road (and their wits), with no solutions in sight, they call Boston-area-based Web dev agency, Thinkbean, LLC. A deeply experienced, Drupal-only dev shop, Thinkbean developers apply their extensive expertise to build the customized solutions clients require, when their current vendors' skill sets have been exhausted. The Thinkbean team stands proud knowing a client has never needed to bring in larger agencies to reach their project's business goals.
Reduce provider costs, gain more value and flexibility
Platform.sh enables Thinkbean's developers to apply the same processes and infrastructure to all clients—regardless of the size of their organizations. This approach drives consistency, optimizes workflow, and keeps customer costs down.
But it wasn't always this way. Restrictions with their previous provider's hosting processes and infrastructure impeded Thinkbean's ability to realize these efficiencies. To better serve current clients (including several major healthcare organizations), the Thinkbean team began to seriously consider other partners/providers. So, they set out the following criteria to guide their evaluation process:
Flexible pricing relative to website requirements and usage
Value of services
Modern features, like CI, VCS, and multiple environments
Unlimited GitHub integration
Project/environment API
Ability to automate integration configuration
Quality support
Symfony and NodeJS support
"Our former provider didn't seem to care about smaller shops or sites, or how their decisions impacted agencies like Thinkbean," mused Mike Milano, Thinkbean's director of engineering. "After doing our due diligence, Platform.sh received all the highest marks, in all of our considerations," says Milano. "And Platform.sh continues to provide the best solutions for an agency like ours.
Let me give you an example from a technical perspective: the GitHub integration to the Platform.sh webhook. The webhook integration sets up webhooks on each of our projects. So, when an event happens on Platform.sh, it pings our agency application. Then, we pull in the data and have a central place to see what's going on with all site deployments. That integration thing Platform.sh has is just beautiful."
Thinkbean's Agency Portal—an internal app for managing client, project, and environmental data—also takes advantage of Platform.sh integration capabilities. Health checks and tasks—including backups, Drupal security checks, SSL expiration checks, redeployments for certificate renewals, and configuration for log transports to Elasticsearch—are all automated. So, the team can focus their time on creative thinking and solution building.
So,
"Don't it always seem to go, that you don't know what you've got 'til it's gone." Classic Joni Mitchell. But in Thinkbean's case, it was quite the opposite. "We didn't know what we'd been missing until, well, we found out what we'd been missing." Milano says. Thinkbean's onboarding with Platform.sh, guided by a team of senior engineers communicating through a dedicated Slack channel, delivered the concise information and levels of support Milano was looking for.
"I was never handed off to different tiers of folks; it's just night and day from the support that we had before," Milano explains. "In the several years we've had projects with Platform.sh, it's uncommon that a question isn't resolved quickly through the Slack channel. That's been huge for us. Technical documentation is clear, concise, and easy to find. Simply put, support with Platform.sh has been second to none."
Reported real-world results
Technical support resolutions reduced, in most cases, from days to minutes.
Dramatically improved DevOps efficiency and stability, with superior build capabilities available to all projects.
Ability to provision as many environments as are needed for QA or prototyping.
Increased automation, with access to project/environment data and actions made available from the CLI and libraries.
Greater flexibility to offer clients comparable package options, with substantial savings.
More value to our business than competitive offerings.
Speedier development and approvals, happier clients
Working with larger clients usually means more organizational complexity and multiple stakeholder reviewers and approvers—often creating project bottlenecks. For Thinkbean, developing with Platform.sh has streamlined that previously cumbersome process. Now, they have the ability to create multiple environments to test and QA new features, develop those features in parallel, and then, merge them into their master environment.
Find out more about how to reap Platform.sh agency partner benefits.
Get the latest Platform.sh news and resources
Subscribe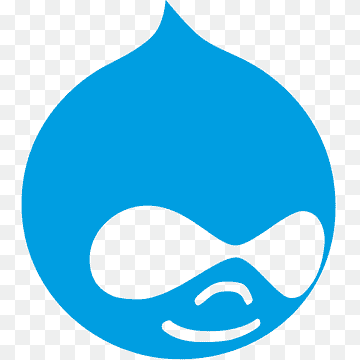 Deploy our Drupal 9 template for free
Deploy on Platform.sh