Welcoming Ori Pekelman and Fabien Potencier as CSO and CPO
February 01, 2022
A major player in European cloud, created in 2015 with presence in Europe and the United States, Platform.sh is entering a new growth stage.
With a team of more than 300 employees and 150 more to be added in 2022, Platform.sh is developing and consolidating its management team. Ori Pekelman, co-founder and previously Chief Product Officer (CPO), passes the torch to Fabien Potencier and becomes Chief Strategy Officer (CSO).
In 2021, Platform.sh acquired Fabien Potencier's company Blackfire.io to consolidate its position as a leading platform for the management of web app fleets—making this move a logical next step.
PARIS, France, 1st February 2022 – the end-to-end PaaS that enables organizations to build, run, and scale websites and apps in the languages and frameworks they need to innovate—today announced two strategic appointments: Ori Pekelman, co-founder of the scale-up, is appointed to the newly created position of Chief Strategy Officer and Fabien Potencier joins the management team as Chief Product Officer, following Platform.sh's acquisition of Blackfire.io in 2021.
Platform.sh offers a unique and innovative deployment platform that allows teams in charge of eCommerce sites, media sites, high traffic web-applications and API backends, to focus their efforts on the development and improvement of their applications, without having to worry about infrastructure issues.
Accessible in Europe, the United States and in Asia thanks to international partnerships with AWS, Google, Azure, Orange and OVHcloud, Platform.sh is a member of the French Tech 120 for the second year in a row, and is part of the European cloud alliance Gaia-X.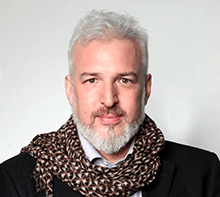 Ori, serial entrepreneur and software architect, leading a strategic team dedicated to growth
With a 30-year+ career in the startup world, polyglot developer and open source activist, Ori Pekelman is co-founder of Platform.sh where he was VP Marketing then Chief Product Officer. He is now heading up the new team dedicated to the strategy of the French scale-up with the objective of fully embodying the long-term vision of the company and promoting its growth at scale.
To do this, he will guarantee the external development of the company through a dedicated acquisition policy while defining the implementation of strategic partnerships. The new strategy team will have as its priority the continuation of the fundamental work of reducing the environmental impact of the cloud. It will also continue its mission to achieve full gender parity at all levels and in all roles within the company.
The new team is looking to recruit for roles such as M&A Analyst, Environmental Impact Manager and Public Affairs Officer.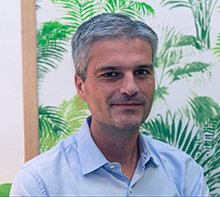 Fabien, Founder of Symfony, leading product development
A key developer on GitHub (in the world-top-10 for 5 years, and even world number 1 in 2017) and successful serial entrepreneur, Fabien Potencier continually searches for new ways to accelerate digital projects. It is with this goal in mind that he first co-founded Sensio, which later became SensioLabs. To best respond to customers' issues (e.g. the creation and maintenance of websites and applications, replace recurring tasks for developers, etc.), in 2005 they developed Symfony, the open source framework that now underpins nearly 8% of websites worldwide.
In 2015, Fabien Potencier once again embarked on an entrepreneurial adventure and founded Blackfire.io. The company is the only fully integrated APM (Application Performance Management) tool offering profiling, testing, monitoring and optimization of the performance of applications and websites. Blackfire.io joined Platform.sh in May 2021.
As the new CPO at Platform.sh, Fabien Potencier will be responsible for supporting the growth of the company, as well as optimizing the solutions and the performance of services offered. At the same time, Fabien Potencier will retain his role as CEO of Symfony.
"In carrying out the spin-off of Commerce Guys with Platform.sh back in 2014, we wanted to respond to a major problem in our ecosystem. Since then, we have demonstrated the value of our know-how but above all the need to simplify cloud infrastructures. In seven years and thanks to a global team of more than 300 people, we have successfully accomplished our international development. We look forward to taking up new challenges and leaving our mark on our ecosystem," says Ori Pekelman, co-founder and CSO at Platform.sh.
"With Platform.sh, we've always shared a common philosophy and vision: to facilitate the daily lives of digital professionals by providing them with a unified digital infrastructure, based on innovation and collaboration. I am very happy to join a human team with an international dimension and to bring my expertise and know-how to a growing ecosystem," explains Fabien Potencier, CPO at Platform.sh.
"Like any rapidly accelerating scale-up, each stage of growth has been an opportunity for Platform.sh to rethink itself. And today, we are entering a new era. By revitalizing the management team, we are taking advantage of everyone's strengths and skills to stimulate our development. Ori, my business partner since Commerce Guys, has a thorough knowledge of the company and our ecosystem. He embodies the future of society. Fabien, recognized for his part in the creation of Symfony, one of the most visible open source projects in the world, and for his unequalled expertise in the development of web projects, will make it possible to direct the company towards an even greater customer experience," adds Frédéric Plais, CEO and co-founder of Platform.sh.
About Platform.sh
Platform.sh is a cloud-based web application hosting platform, a leader in the management of fleets of websites and applications. Its innovative deployment platform allows teams in charge of eCommerce sites, media sites, innovative and high-traffic applications to focus their efforts on developing and improving their applications, without having to worry about infrastructure issues (scalability, continuous deployment, maintenance, security, 24/7 monitoring, etc.). Platform.sh is available in Europe, the United States and Asia, through global partnerships with AWS, Google, Azure, Orange and OVHcloud.
The company, winner of the European Commission's H2020 program, recently recognized by Numeum as part of the Top 250 for its international growth, member of the French Tech 120 and Gaia-X and certified "Great Place to Work", has its head office in Paris (France) and San Francisco and counts among its customers prestigious brands such as the Financial Times, Gap, Unity3D, Adobe Magento, Orange, Hachette, The British Council.
For more information, please contact:
CCgroup for Platform.sh
Ryan O'Leary / Matthew Denby (UK)
T: +44 7890 049769
E: platform.sh@ccgrouppr.com
Get the latest Platform.sh news and resources
Subscribe