Paris, France. 23rd November, 2016 - Platform.sh, a continuous deployment cloud hosting provider, is pleased to announce today the latest appointment of Sara Golemon, previously an Open Source engineer working on the HHVM project at Facebook. Officially based in the Paris headquarters, she joins our cloud engineering team as Senior Architect with the role to continuously build joy into Platform.sh's solution for its users.
Named #14 of the Sourced.tech "100 Awesome women in Open Source", Sara has made many contributions to the PHP project from the engine to the documentation. She also authored Extending and Embedding PHP, designed and implemented HHVM's extension API, created libssh2, and has contributed to countless other projects across the open source world.
Prior to joining Platform.sh, she worked at Facebook, Yahoo, the University of California at Berkeley, and the US District Courts. While at Facebook, she brought HHVM into world-wide recognition helping it to become a major runtime used by Wikipedia, Baidu, Box, and many other major Internet sites previously run on PHP.
At Platform.sh, her mission will be to get all the uninteresting things out of the way so that developers can focus on the things they enjoy doing even more.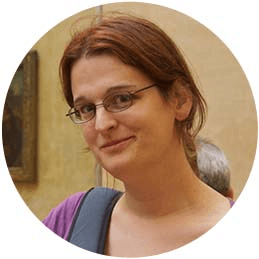 About Platform.sh Platform.sh is a continuous deployment cloud hosting solution that can scale applications from the smallest project to ones handling millions of visitors. It is ideal for agile software teams because of its unique feature: it can replicate a live production cluster in seconds and create byte-level clones of throwaway dev and staging environments, which makes testing and validation up to 7 times faster, that's weeks to days, and in some cases days to hours. We can provide 99.99% SLAs thanks to our 24/7 follow-the-sun support combined with a unique, triple-redundant architecture that's based on a high density grid of Linux micro-containers. Headquartered in Paris, France, with employees across five continents, the company serves thousands of clients worldwide, including Vivienne Westwood, The Canadian Football League, The British Council, Flixbus, and El Universo.
Get the latest Platform.sh news and resources
Subscribe