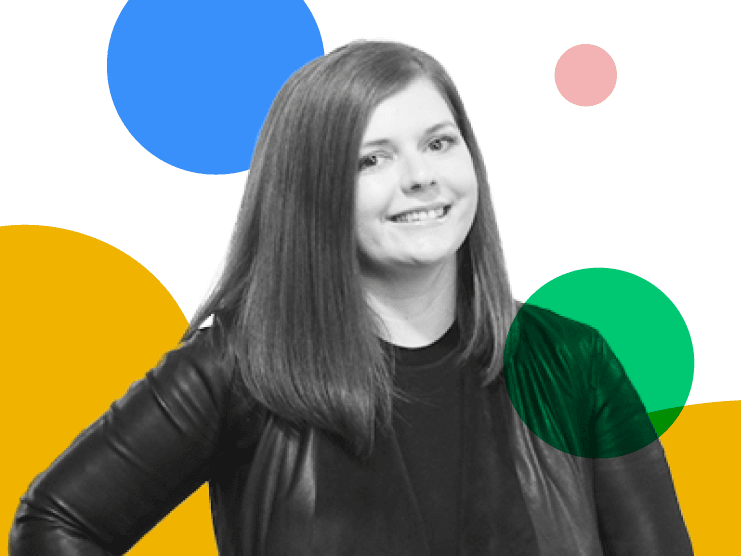 Breaking the bias: How Platform.sh's Social Media Manager clears up the prejudices of mental health disorders
October 14, 2022
Celeste van der Watt has always felt different from everybody else. 
As a child, she was told to be more kind to her classmates—to smile more. As a teenager, she was told to just get out of bed, to stop acting up. During her studies, she was told she was weak,  and she needed to "get it together" if she ever wanted to have a career. In her first job, she was told to be less straightforward and direct, to give less feedback, and to keep her opinions to herself.  
Wherever Celeste went, people would tell her to change herself, her mood, her perspective. She was never able to pinpoint what it was about her that made her feel and act differently from everybody else. But over the years she learned to adjust to social norms, suppress her feelings, and eventually indulged in an unhealthy work habit to distract her from her emotions.
"I'm always craving that focus time at work that helps my brain take a break from all the chaos that's happening in life," she explains. "Being completely focused helps me to feel in control. The only problem is that I don't have the ability to set healthy boundaries. I never switch off."
Embracing neurodivergence
Today, Celeste knows she's neurodivergent, a term that has become more prominent, but already has many misinterpretations attached to it. 
Neurodivergence is most commonly used in relation to autism, but it refers to any condition that causes a person's brain to work differently than a neurotypical person would, such as OCD (obsessive-compulsive disorder), dyslexia, Tourette syndrome, and many more. 
"I'm super self-aware about everything and overthink a lot. The smallest little thing can cause my brain to go haywire," Celeste says. "There was even a time when a small spelling mistake would make me burst into tears as if the world had ended and my life was over." 
Celeste's diagnosis: OCD, depression, anxiety and panic disorder, and agoraphobia, which describes a form of social anxiety based on a fear of getting stuck in an inescapable situation. 
"People would say 'but you're a white girl from a middle-class family, how can you have a mental disorder? You don't know what it's like to struggle,'" she reflects. "But they don't realize that people can be born with mental health disorders, it doesn't take a trauma or a certain event to happen to them."
According to the ​​Centers for Disease Control and Prevention, both environmental and genetic factors can influence neurodivergence, and about 15 to 20% of the world's population is affected by some form of it. While some neurological disorders can present significant challenges for some people, many affected are also known to excel in areas of productivity, innovation, and other exceptional cognitive abilities.
Turning challenges into opportunities
At Platform.sh, Celeste has excelled in her performance as a Social Media Manager. Her background and personality have made her the perfect fit for a role that requires rigid organizational skills, creativity, and an eye for detail. She juggles every Platform.sh social media account and works closely with many different departments and key stakeholders. 
She credits her success to her team and fellow Platformers whom she describes as "incredibly compassionate, understanding, and empathic," making her workplace a psychologically safe environment.
"If I'm having a difficult day , they ask what they can do to help. It's so simple but I've never experienced it before," she says.
Prior to Platform.sh, Celeste worked in advertising agencies for 12 years. She describes the industry as extremely competitive, insensitive, and rough, often working from sunrise until the middle of the night. While she witnessed others collapse under the weight of their work, her ability to be hyper-focused helped her thrive despite the harsh working conditions. 
Yet, she struggled with the social demands of her job.
"Across all the agencies I've worked at there was always an expectation of drinking with your coworkers every Friday. There was even one incident where I wasn't promoted with the argument that I wasn't participating in parties with them," she remembers. "A few years later I saw the most dedicated and lovely coworker get fired because she wouldn't attend Friday socials as she was a single mom of a two-year-old—and attended night classes." 
Setting boundaries through remote work
Shortly after her diagnosis, Celeste realized she needed to draw a line. The demands of her job didn't allow her to attend therapy sessions or medical appointments. Striving for more work-life balance and a way to gain more control over her life, she applied to Platform.sh despite doubting her ability and qualifications. One month after sending her application, she was hired. 
"Platform.sh saved me from another dismal career choice and broke the circle I was stuck in for years," she says. 
Starting medication and therapy were significant steps in Celeste's journey. While mental health disorders are not illnesses that could be cured, Celeste learned how to manage her conditions by identifying tricks and avoiding triggers. One of the most important realizations was to surround herself with a supportive environment, in her personal and professional life. 
"Being able to attend therapy and medical appointments without that nagging feeling of leaving work is such a big deal. There's so much trust and respect for my personal life and well-being," she says. "Nobody questions if I'm offline for two hours in the middle of the day because people just trust me to get my work done. This would have been absolutely impossible in my previous jobs."
Clarifying mental health misconceptions
Getting diagnosed in her mid-thirties was a hard hit for Celeste, who knew the negative connotations associated with her conditions manifested by mainstream media. 
"People think depressed people always look sad and are suicidal, people with OCD clean and color code crayons all day and people with agoraphobia never leave their house. But this is not what these disorders are about."
Most Platformers that work with Celeste would describe her as one of the most positive, fun, and outgoing people at the company. She enjoys meeting new people, makes friends wherever she goes, and might even leave a little mess on her desk. She is living proof that stereotypes around mental disorders are false. 
"Mental health disorders are not a blanket you can throw everyone under," she explains. "There are so many different conditions and different spectrums, and every person deals with them differently. There is no single stigma around it. It's important for people to understand this."
For Celeste, her mental health disorders mean constant overthinking and a fear of the next catastrophe lurking behind each corner. Her only way of easing the fear is a sense of control over every situation. 
"Obviously, it's not healthy to think so much about control, but I can't help it," she says. "It can be trivial things like the car keys on the kitchen counter or the salt shaker that wasn't put away. At work, I could reflect for hours on what I said in meetings and whether I might have said something wrong."
Kindness and respect as key to change
Celeste says she regrets the influence of mainstream media that has made a significant impact on the perception of mental health disorders.
"More often than not people die from suicide, and everybody is shocked because they didn't see it coming. It's wrong and damaging to think distressed people always show signs or display the same behaviors. The best we can do for everyone is to create supportive and respectful environments where people aren't afraid to speak about their struggle or ashamed of seeking help."
Celeste never specifically addressed her mental health needs in her team—she says she feels safe and psychologically supported at Platform.sh. She doesn't want anyone to treat her differently, and strongly advocates for the conversation around mental health disorders to change. 
"People with mental health disorders aren't more fragile than others. Just be kind to anyone. You don't know what everyone is dealing with. Rather than being hyper-careful with people that you know suffer from disabilities, just be kind and respectful with anyone. That's the best people can do."
After years of feeling out of place, Celeste says she finally found a place of belonging at Platform.sh and empathizes on the difference it has made in her overall quality of life. She praises her supportive manager for reducing her anxiety and self-doubt, empathizing that kindness at the workplace really makes a difference in people's lives.   
"I'm not in constant doubt whether I'm doing a good job or not. I receive constant feedback which alleviates my anxiety and helps me not to be too hard on myself," she says. "It sounds cheesy, but for the first time in my 15 years of working, I feel truly happy."
Get the latest Platform.sh news and resources
Subscribe