Since 1968, British manufacturer Cambridge Audio has been developing high-end audio equipment to represent the true nature of sound to music enthusiasts around the world. From earphones and entry-level hi-fi systems to advanced speakers and premium audio setups, Cambridge Audio has won numerous awards that attest to the quality and value of its products.
For more than six years, Povilas Uogintas has served as Cambridge Audio's lead web developer. He's been through many technical ups and downs with the company and knows the needs and challenges of managing Cambridge Audio's web presence by heart.
A major challenge Uogintas faced was finding a trusted, reliable hosting platform. The old hosting provider offered inconsistent support, which forced Uogintas's development team to focus on infrastructure and vendor maintenance instead of on building new features. Early in 2018, he decided to make a switch from Cambridge Audio's dedicated web hosting company to a managed cloud solution with Platform.sh.
Seamless implementation through native Drupal support
Uogintas says he remembers the struggles with Cambridge Audio's previous hosting provider of three years and reflects on some difficulties he and his team had faced only a few years ago. While the previous hoster controlled the server and server management, the company wasn't responsive enough to the team's needs.
"They didn't really manage it, meaning they didn't perform any updates, like PHP security updates or anything of this kind," Uogintas explains. "So we needed to check everything all the time and ask them to make necessary updates. And they did—when we asked them. But it was more effort than it needed to be."
Uogintas began to search for a solution that would enable the Cambridge Audio team to shift its focus back to enhancing website functionality and delivering new features while providing a highly reliable platform. He was looking for a provider that could offer automation capabilities and clear documentation. After recalling Platform.sh from a Drupal Camp London several years prior, he started to look into the service, comparing it to several other managed cloud solutions. Concluding his evaluation of multiple providers, he chose Platform.sh.
"I liked the documentation and that it was more focused on developers," Uogintas says. "Other documentation I saw was more about website builders and other things. Overall, I trusted Platform.sh more."
Cambridge Audio has been using Drupal for its online store, but is also able to pull orders from external e-commerce sites like eBay and Amazon. Platform.sh was one of the first platforms that natively supported Drupal, which simplified the integration of Platform.sh with the developer workflow. Since Platform.sh provides all essential tools, like Composer, Drupal Console, and Drush, developers can easily and quickly migrate their applications.
"Getting started was not difficult at all, explains Uogintas. "The initial setup was already done, we just needed to learn a few new things, but it was quite easy."
Gaining flexibility and developer time
Since Cambridge Audio adopted Platform.sh as its hosting solution, Uogintas shares developer productivity has improved significantly. His team doesn't have to manage as many tasks manually as they did prior to adopting Platform.sh and can focus on shipping new features to customers faster. One of the most helpful Platform.sh features to the Cambridge Audio team has been the branching feature, says Uogintas.
"With Platform.sh, everything is Git-controlled, so you can create branches and quickly copy a website to test new features, which was a big challenge for us before. In the past, we had to copy the whole site or locally create a site manually, a lengthy process. Now we can create and download the site in a couple of command lines."
The ability to test features on work environments associated with the branches has also been helpful to identify bugs, improving the development team's efficiency in their testing process. Previously, the team tested new developments sequentially on a single test site—which constrained their workflow; now they can test multiple new features in parallel.
Aside from faster and more frequent deployments, the branching feature also enables new developers to get started quickly and progress through their workflow more efficiently.
"If new developers come in, we can create new branches in no time and set them up quickly," Uogintas explains. "Developers can do whatever they want in their own environments and not influence anything on the live site. And if you have a bigger team with lots of developers, it's quite easy to create different users for different branches. It's less stressful and error-prone."
An easily adaptable solution to react to demand, improve efficiencies
Today, the Cambridge Audio team uses Platform.sh for eight of their projects. Uogintas says he enjoys the ability to scale infrastructure whenever needed as well as the speed of his Platform.sh-based applications.
If a site slows down when visitor volume increases, Uogintas says it's been easy to react quickly, scaling up to accommodate changing demand.
"We just enhanced our Platform.sh plan to a larger tier; ultimately, our website got more power and started working faster. Platform.sh is quite easy to upgrade or downgrade or to increase your resources, if you need to, so it's a more efficient way to run a website," he explains.
Platform.sh has also been adaptable in its ability to set up new services and databases that can be quickly synced, moved, or deleted.
Why Cambridge Audio loves Platform.sh
Unbeatable speed
All the websites we have with Platform.sh are quite fast and handle a lot of data and bandwidth.
Handy features
The branching feature has really accelerated our development process.
24x7 support
With Platform.sh, we know that we can always get support. If we have problems of any kind, Platform.sh is always on it.
Development and deployment time
Pretty much any aspect of developing and deploying has significantly improved.
Speedy, reliable support from the Platform.sh community, Slack channel
Uogintas praises not only the technical features of Platform.sh, but also commends the Platform.sh team for its commitment and responsiveness. He says he remembers past hacking attempts and the lack of response from Cambridge Audio's previous server company, generating numerous issues for his team.
Uogintas also appreciates the public Platform.sh Slack channel to connect to its community, 24x7. He uses it regularly to receive input on technical questions, new ideas, or issues. "I really like the Slack channel. Sometimes I ask something I think is pretty basic, but everybody is always nice and genuinely tries to help out and give honest opinions."
A more secure, stable infrastructure translates into confidence
Uogintas says he worries less about cyber attacks and security issues, which was a major reason he and his team decided to expand the use of Platform.sh to other websites and across multiple projects. To keep sensitive data outside of the code, Uogintas uses Platform.sh variables.
"Let's say our system has some website credentials, you can create variables, and they're securely saved and stored with Platform.sh," he explains. "So if our code ever gets stolen for some reason, all the variables are secured, which is nice."
Overall, Uogintas concludes that his team's development workflow has become easier and faster than ever before since Cambridge Audio's web properties moved to Platform.sh.
"We're much more confident with our websites being live and not getting crashed or hacked," he said. "In general, we're happy with Platform.sh. We're happy with the service, and we're happy with where we are now."
Get the latest Platform.sh news and resources
Subscribe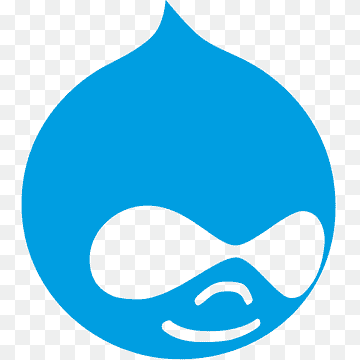 Deploy our Drupal 9 template for free
Deploy on Platform.sh