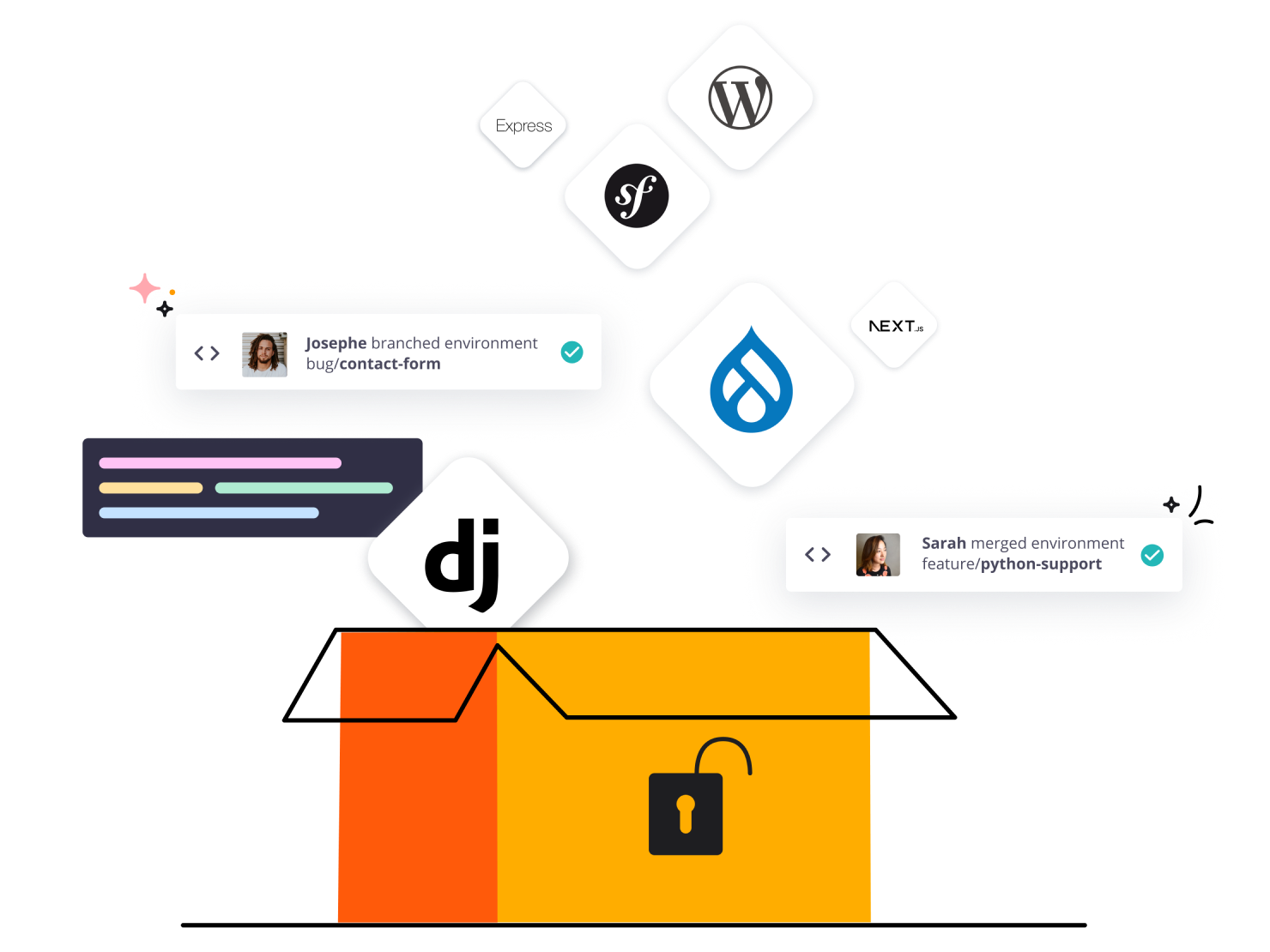 We support open source
Platform.sh is built on open source software and without the contributions of our fellow software lovers, our platform wouldn't be what it is today. That's why we want to be champions of open source by sponsoring incredible projects around the world that can benefit us all as a global development community.
Apply for sponsorship
Our sponsored projects
Django Software Foundation

The Django Software Foundation is a non-profit dedicated to supporting the development of Django in an effort to promote, support, and enhance the Django Web framework. It's no secret that Django is one of the most popular developer frameworks out there and this project is dedicated to making it better for everyone which is why we're proud to sponsor them.

Django Girls

Django Girls is a non-profit on a mission to empower women in tech and make the tech industry more approachable. Through free workshops, tools, resources, and support they encourage women to develop and refine skills in HTML, CSS, Python, and Django. And with a community of over 2,000 volunteers having organized over 1,000 events - it's fair to say that they're playing their part in making tech more inclusive.  

Drupal Association

The Drupal Association is dedicated to making Drupal as great as possible. This open source non-profit focuses on improving Drupal and growing the Drupal community worldwide to support the project's objective to create a secure, open web for everyone.

DDEV

DDEV is a widely-used, flexible Docker-based PHP local development tool with a huge community of supporters, contributors, and users from all around the world. We wanted to support DDEV in its continued growth and success and so in May of 2022 we became the Lead Sponsor of the project.

Symfony

Symfony is a powerful set of reusable PHP components and PHP framework for web projects and we are proud to host them on Platform.sh. Symfony is certainly making PHP development more flexible, efficient, and creative for developers everywhere and that's why they're a key member in our program.   

WordPress Performance Initiative

By prioritizing the performance and user experience of WordPress development, the WordPress Performance Initiative certainly makes the world of WordPress better for everyone. And we support them to do just that with free Blackfire features and live monitoring which enables them to identify performance issues and regressions easily while working on WordPress releases.
Join the community, get help, and introduce yourself!
And check our events schedule to meet up in person!