At Platform.sh, we like keeping one eye directed toward social good. One of the first initiatives we undertook upon entering the US market was to create a generous nonprofit program, offering discounts and various additional benefits to qualifying nonprofits and charities. We also have a history of replacing traditional conference give-aways with donations made to charitable organizations on behalf of attendees who participated in our booth activities; you'll be seeing more of this very soon.
In fact, at the 2019 Nonprofit Technology Conference, we even used a Cash Booth, where participants could designate and donate the cash they collected to a variety of charitable organizations. It seemed like everyone had a great time!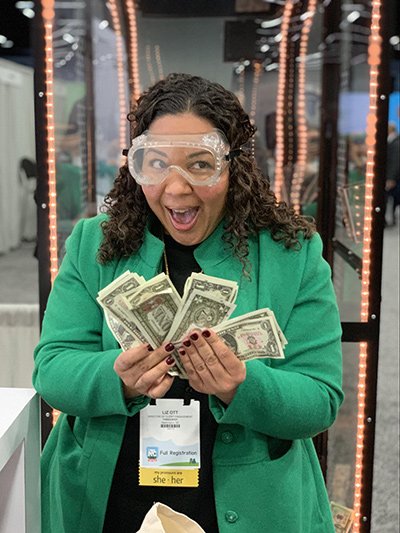 Today, we're pleased to announce that we're taking our giving-back approach a step further. As a global provider of cloud services, we're keenly aware of the environmental implications surrounding data center facilities, and we're committed to reducing our own carbon footprint. To that end, we're partnering with One Tree Planted to help further our efforts. One Tree Planted is a 501 (c)(3) that supports reforestation projects globally; we encourage you to take a moment and learn more about them.
We're kicking off our partnership with One Tree Planted during the relaunch of our Partner Program, and have created an initiative that gives our current partners the opportunity to be active participants in our social good agenda. We tossed around a few different ideas and finally landed on making levels of donations on behalf of the first 30 Partner Program participants, depending on how quickly they complete the onboarding process.
This is the first of many planned engagements with One Tree Planted, and we're looking forward to the next… and the next….
The Platform.sh Partner Program is specifically for digital agencies whose primary business is building and supporting web applications. Find out more about the benefits of becoming a Platform.sh Partner.
Get the latest Platform.sh news and resources
Subscribe