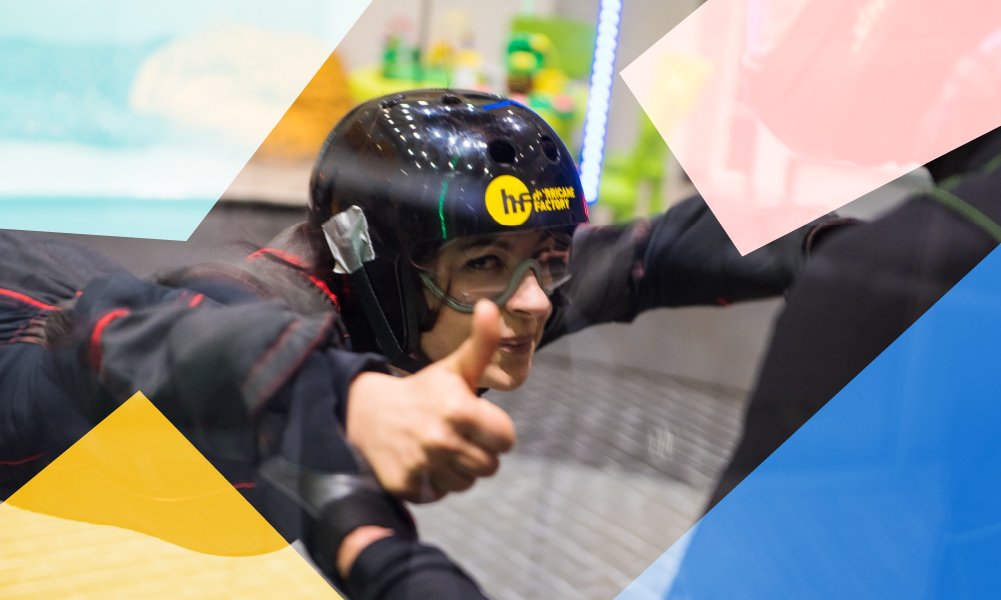 Platform.sh | Journeys Sawssen Bardaoui
August 11, 2020
Beating biases: how a Platform.sh manager navigated her path through the tech world and motherhood
It's 5 AM in the morning when Sawssen Bardaoui gets up to start her day, ahead of her 2-year-old daughter and husband. She opens the window to let the morning breeze enter the kitchen. With a cup of coffee, she sits at her kitchen table, responding to emails and checking the Slack messages that came in overnight from her colleagues on the other side of the world. After cleaning her inbox, Sawssen sets the table for the family breakfast. After breakfast, her husband heads to work and Sawssen drops off her daughter with the nanny. She heads to the office around noon, entering with a big smile and her iconic whooping cheer, "Bonjour tout le monde!"
Before moving to Paris and joining Platform.sh, Sawssen lived in Tunis, Tunisia, where she had a thriving career as a support engineer. It was 2015 when her husband received a promising professional opportunity in France. Even though Sawssen wasn't initially happy about leaving her family and friends behind, her curiosity about living abroad and her love for her husband overtook her doubts. The couple decided to dive into a new adventure together in Paris.
Diving into the unknown
Sawssen quickly found a job as a production engineer and settled into her new life in Paris, making new friends and adapting to French culture. Even though her life seemed to be going all the right ways, something was missing.
"I didn't feel challenged enough at work," she says. " It was very technical, and I didn't really interact with many customers, unlike my previous job. That's when I realized I wanted to be closer to customers."
Sawssen joined Platform.sh in 2017 as a support engineer. She was intrigued by the product and the diverse nature of the company. Furthermore, she says, she enjoyed working in a startup environment in which people had "the freedom and ability to work on a lot of different tasks and not just stick to one particular job."
Although a 100% remote and globally distributed company, Platform.sh has a physical office in Paris, France, that all Platformers are welcome to use. Sawssen is one of about 30 French employees that work from the office the majority of the time as she enjoys the company of her co-workers. Her colleagues would come to play an important role in Sawssen's life as she continued her path in Paris.
A sudden shift in her journey
Sawssen dove into her new job, excited by the chance to interact with customers again. She familiarized herself with the product and her colleagues and quickly adapted to the distributed nature of the company. After four months, she was flourishing in her job. Then, unexpectedly, her life turned upside down. She became pregnant.
"I was terrified," she remembers. "I'd heard so many stories from girlfriends about the horrible reactions of their managers and co-workers to their pregnancies. It had only been four months since I started at Platform.sh, and I was afraid of how people at work would react. I was really stressed about that."
But her colleagues' reactions were not at all what she expected.
"People were clapping and jumping around when I told them. My team, manager, and People Ops all told me to take as much time I needed to care for myself and to feel comfortable. They said not to worry about my job at all. That really helped me to focus on myself and my new situation and, in return, I felt encouraged and motivated to do my job."
Support from colleagues for life choices
"Some working mothers would say that the first day being back to work after giving birth is the worst day of their lives," Sawssen says. "But I was so happy to be back at work, and I think the support I've received from Platform.sh was a major contributor to that. I believe for women whose 'worst day' it is, they are lacking a supportive workplace. They have to worry about what's coming next and how they're going to be perceived by their colleagues and manager and how to balance their personal life with their workload. Those were all worries I didn't have to deal with."
Sawssen says the support of her colleagues along with the flexible working hours at the company has helped her find the balance between motherhood and work.
"There was a new person in my life I had to be responsible for. Every new mom needs time to adjust their lives, and it's important not to feel guilty about that. It's absolutely normal. I was blessed that Platform.sh not only granted me the time to adjust but encouraged me to take it. I was able to find myself, personally and professionally."
Growing in responsibility as the company grows
Sawssen doesn't agree with traditional gender roles. Despite motherhood, she still identified herself as a working professional and did not accept society telling her otherwise. While excited for the challenge of being a mother, she also longed for a professional challenge.
"I felt like I needed something to prove that I'm still the same powerful working woman as before and that having a child didn't make me vulnerable."
Platform.sh's rapid growth soon provided the challenge Sawssen was seeking. Over the course of a few months, Platform.sh reshaped its support and customer care team. Sawssen took that opportunity to evolve her role. She first joined the onboarding team to work even closer with customers. Later, after she had shown her strength in management and customer relations, she was named the leader of the newly established Technical Account team.
Today, her team is an essential part of ensuring the satisfaction and success of Platform.sh customers.
Empowering women in tech and fostering inclusivity
Sawssen said she understood early in her career that women often have to work harder than their male counterparts to reach the same level—especially in the tech industry—and that pregnancy and motherhood can be additional hurdles for women in a professional environment.
"In my first jobs, I was always the only woman on a small team of men. I was intimidated but understood I just had to be myself, no matter what. I had to get rid of the image of being a woman in a man's world. And it's kind of sad. We're living in the 21st century; we shouldn't even have to think about equality anymore."
From her friends' and her own experiences, Sawssen saw that too often the professional success of women was often linked to appearance rather than achievements. In a previous job, she was promoted over female colleagues who had been working in the office longer than her. The women claimed that she had won the promotion for being "pretty" and "flirty" rather than for her performance. It was a disheartening experience for Sawssen at a young age.
"I am really glad we don't have this kind of environment at Platform.sh. There's no judgment or gossip. I know people value me for the work I do and don't judge me for something like wearing a pretty dress to work," she says.
Get the latest Platform.sh news and resources
Subscribe