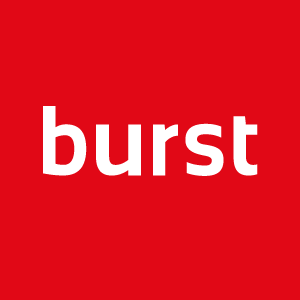 Overview
Challenge
To eliminate the costs, disparities, and lack of agility associated with managing 100-plus in-country websites on a local level
Solution
A single, scalable global digital marketing platform that provides website consistency and governance worldwide while extending flexibility, speed, and creativity to 50 local Mentos marketing managers
Results
For digital agency Burst
60% reduction in hosting costs
Eliminated the need for and costs associated with two DevOps FTE
Developed a digital marketing platform that can be replicated for other fast-moving consumer goods clients
For Mentos
Saves millions of dollars each year by moving to a centralized digital marketing platform
Keeps processes and costs manageable and efficient
Relieved marketing staff from managing technology to focus on campaigns, content, and customer experience
Inspired marketing managers to build a collaborative, global community to share best practices
A formula for generating new business
It's probably fair to say few organizations dedicate themselves to becoming obsolete. Yet, striving for obsolescence is just the seemingly quirky purpose that fuels global digital agency Burst. Today, the award-winning, 55-member Netherlands-based team continues to move successfully toward this inevitable conclusion. How Burst defines obsolescence has become one of the key factors that sets them apart from the fray.
"We choose interesting projects that will have an impactful footprint," says Burst Founder and CEO Hans Maltha. "By remaining 100 percent focused on client success—building and nurturing platforms that create sustainable models—we help clients create something core to their organizations, profitable, or even a business on its own. Once a platform works, our clients onboard their own people. We even help them recruit their team and transfer our knowledge to them. That's how we make ourselves obsolete, and we consider that a win. By applying this approach, we've found extra business begins to come in from other related channels."
Part of the formula for generating new business is Burst's BHAG (Big Hairy Audacious Goal): by the year 2030, to have one billion people using one of the digital products they've created. Is it aspirational? Yes. Is it achievable? Maltha believes it is. Currently, the agency's data indicates 175 million users interact with Burst products. Their approach and philosophy provide a firm foundation and springboard for every project they undertake.
Focus on core business, not on DevOps
Founded in 2008, Burst began its journey like many agencies: managing its own servers, with leased space in a data center. After the first big system crash—which required a one-hour drive on a weekend in the dark of night to simply press a hard-reset button—Maltha decided Burst needed to make a change.
Burst craftsmen—heroically described as "strong, confident, autonomous thinkers, each who bring determination, passion, and skills to make the exceptional happen for our clients"—found the concept of managed hosting "exciting" and decided on RackSpace to host its client websites. But as hosting services evolved, the Burst team felt RackSpace remained static. The traditional RackSpace hosting solution, while "giant," lacked scalability; Burst staff were consumed by DevOps chores like maintenance, configuration, and upgrades.
"To manage RackSpace hosting required in-depth knowledge and skill. And that meant hiring more people," explains Burst CTO Jeroen van den Berg. "We needed to find a solution that could provide greater agility, flexibility, speed, and a modern infrastructure while giving us the ability to offer our European clients a multicloud option to comply with GDPR mandates." The Burst team recognized the cloud provided the scale they needed. And Platform.sh offered the cloud-based solution and strategic partnership Maltha sought. Moving to Platform.sh around five years ago, Burst removed the investment of two full-time DevOps staff and was able to shift high-value developer resources to building those exceptional client websites and experiences. In the process, Maltha reports faster, flexible Platform.sh scaling reduced his hosting costs by 60 percent.
Maltha says, "Platform.sh goes beyond hosting; it's an integrated solution, so we can develop, build, and launch global platforms for our clients in the most efficient, stable, and secure way. We can focus on our core business. When we deploy, everything works."
Mentos: how do you manage a sweet fleet?
In 2016, when consumer brand Mentos, part of Perfetti Van Melle (PvM) group (one of the world's largest manufacturers and distributors of confectionery and chewing gum), put out a request for proposal (RFP), more than 100 of its websites were managed, hosted, and developed locally—no global infrastructure, no option to manage multiple applications from one place.
Local Mentos managers spent an inordinate amount of time ensuring that all their brand websites across the globe were presented consistently. If, for example, a brand design element required an update, 50 local managers, some of whom managed several countries' websites, were briefed on the change. Those 50 managers would each alert 50 local agencies to implement and test the revision on every website: a costly process.
When Burst responded to PvM's RFP, Mentos invited the agency to present its solution to a team of global digital managers and a task force of local marketing managers. Competing against agencies from other geographies, Burst leadership differentiated themselves by keeping their pitch practical, focusing on the website components the agency would manage at the global level and the freedom and creativity that would be extended to and executed by in-country Mentos marketing staff.
"We proposed that we bring everything together on a single global platform, but give local markets the opportunity to put in their own content, to create campaigns and landing pages leveraging already installed modules, and so on," explains Maltha. "Whenever a large-scale global change might be required, our team would push it within the templates. This multi-application management approach would drive consistency and give Mentos local teams the speed and flexibility they were looking for. I think we won the project because we focused not only on branding or technology, but on the holistic governance model needed to make it all work together."
Governance: engage local teams from day one
During the project's design and development phase, the Burst team reached out to Mentos local managers and made them part of the process. "I think that was one of the biggest wins, because it wasn't our platform," muses Maltha. "Rather, it was a global platform a lot of people contributed their good ideas to creating." In the course of their discussions, Burst unearthed the "golden balance" between what would be managed globally versus locally. So Mentos teams would be free to focus on marketing initiatives instead of on tedious, granular tasks.
Whenever there's a change to the Google algorithm or new technologies, or updates to the platform's core technology, the Burst team performs those tasks on the global level. Mentos staff can rely on an always-up-to-date, scalable solution and unified approach that maintains security and compliance and eliminates the need for costly site overhauls.
A fresh, flexible global platform to reduce costs, increase agility
The Burst team developed a flexible, global digital marketing platform on a Drupal setup that powers more than 100-plus local brand websites, each of which can be customized on a national level. Every participating brand can showcase its own online/offline content, ecommerce, campaigns, and marketing activities by country. This centralized platform approach resulted in a cost saving of millions of dollars per year.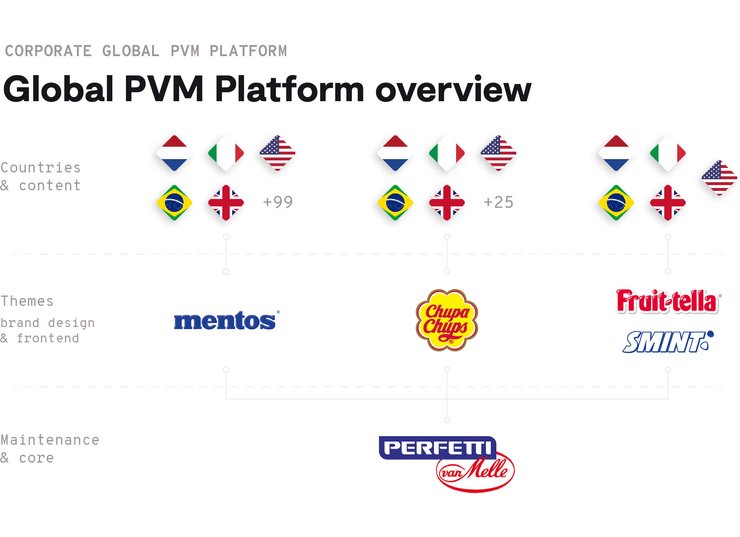 Not merely a website, the Burst-developed PvM platform serves as the heart of the company's global digital ecosystem across multiple brands and geographies. Burst integrations with PvM's CRM systems, email service provider, marketing automation tools, and reporting stack enable all digital touchpoints to leverage the platform and gain cost and efficiency benefits—including the ability to move rapidly to adapt to shifts in consumer shopping behavior and paths to purchase.
Build a global community of local marketing talent
Burst's 10-person dedicated Mentos squad crosses disciplines, from creative and development to analytics. Instead of benchmarking local sites against competitors, local Mentos marketing managers receive global reports that enable them to measure their performance against peers.
Here are some real-world Mentos scenarios:
The Mentos marketing manager from Country A learns Mentos users from Country B spend twice as much time on site as their users do. The Country A team can open a conversation with the Country B team about their approach, look at their content, understand user interactions, and then put together a plan to improve their user stickiness.
When customers see a Mentos print or broadcast ad, they go to the brand website. That's the moment they're thinking about the product. Burst's integrated buy button on the Mentos UK site gives customers the immediate opportunity to place the product in their Amazon.com carts. The button's success prompted a global rollout.
"Sharing these best practices, virtually and in quarterly meetings, has created a real sense of collaboration and community," Maltha says. "We can all assess what's working, what isn't working, then determine the optimal solution to get the job done."
The platform benefits from these insights and evolves from customer demand. In the next year, the Burst and Mentos teams plan to connect and onboard around 25 more local sites, moving teams away from the constraints of their legacy systems. Burst also set up in-house data analytics to provide deeper understanding into customer website behavior.
Replicating and extending platform success
Burst has been able to replicate the Mentos success with other fast-moving consumer goods clients in the Netherlands and Europe. "You can replicate it on three different levels," explains Maltha. "First, in the way we think about the platform. Second, the governance experience, which is nearly always overlooked. Third, all of the nitty-gritty technical details of how to build a localized, scalable platform and what kind of solutions you need to develop. If we want to have one billion people on our products, this repeatable approach is critical."
The Burst team developed an ambitious shared vision with Mentos; they recognized they needed an equally ambitious infrastructure. "We brought in the Platform.sh team because we knew the only way we could realize our vision was to test, launch, and learn very quickly," Maltha says. "By developing a modern platform, we'll never have to do a major rebuild. The most important thing is that we continue to work collaboratively with our clients every day to improve the platform. We've done that with Mentos for the last four years, and we plan to continue down that path. Continuing to evolve and translate our vision into a value-added platform also gets us closer to achieving our BHAG!"
Reported favorite Platform.sh features
The ease of setting up multiple environments to test with real website data and to enable clients to review and approve them individually gives our team a single way of working that makes improvements on multiple levels.
Automatic data syncing makes it super easy to test branches, accommodating both accurate testing and development.
We can test different backends on a frontend environment through our headless architecture.
Fully automated backups and SSL.
The ability to seamlessly hook up deployment into our GitLab CI, our Burst CLI, and other tooling.
Logs make debugging faster and easier.
Automatic deploys speed the process.
Our launch risk is decreased. We now have confidence to launch quickly, knowing we can roll it back quite easily.
Easy central hosting config with platform.app.yaml.
Get the latest Platform.sh news and resources
Subscribe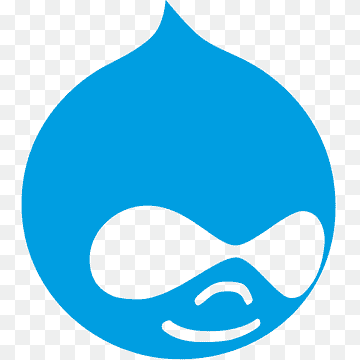 Deploy our Drupal 9 template for free
Deploy on Platform.sh