Exploring PHP 8.0
Everything you need to know about the new PHP
A year in the making, PHP 8.0 has been released, sporting new functionality that offers more power with less code. This comprehensive guide dives deep into the top-billed new features as well as the long list of smaller additions and changes.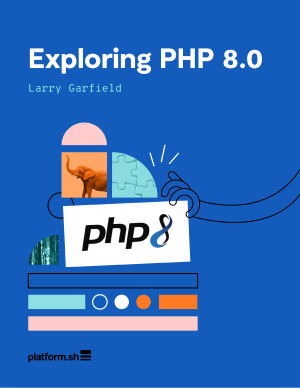 What's in the ebook?
Named arguments
Constructor promotion
Just-in-time compiler
Running PHP 8.0 on Platform.sh
And so much more!
More than 5,000 organizations and 65,000 developers rely on Platform.sh