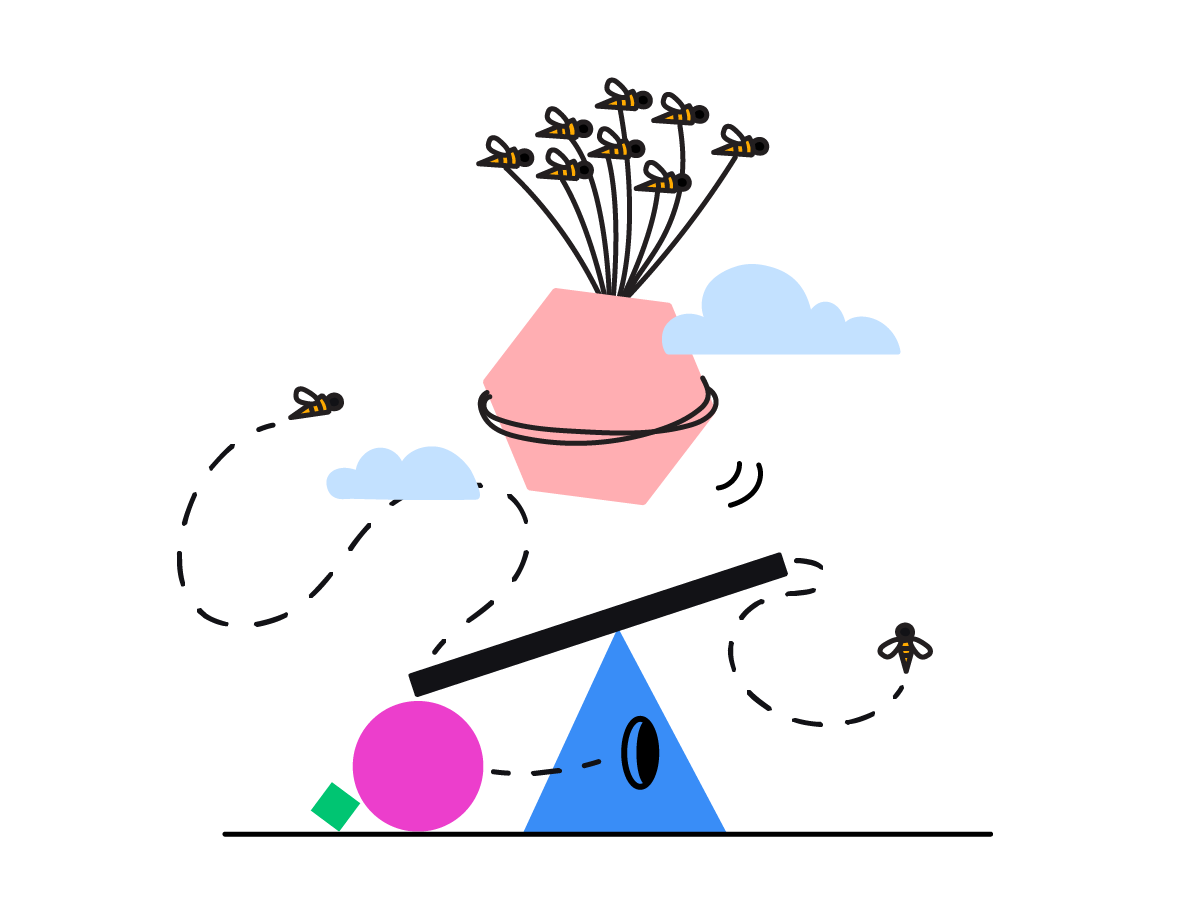 Platform.sh Agency Partner Program
Build a sustainable future for your agency—together
Open a conversation with our team about driving new business value for you and your clients
Get started
On this page
On a warm summer day, you spot a lone bee spiraling across the sky. You both know that flying solo can feel uplifting. Empowering. Energizing. But collaboration? That can change the world—whether you're building a hive together, an application, or an entire agency team.
Focused on fostering your agency's goals and growth path, the Platform.sh Agency Partner Program provides a trusted, transparent team of collaborators committed to understanding and supporting your unique business. Whatever size, shape, or model. At any stage of your journey.
At our core? A unified, secure, enterprise-grade cloud platform to build, run, manage, and scale high-performance websites and applications. Whether you have one or a fleet of thousands. Flexible and reliable, our efficient, cloud-based infrastructure enables you and your clients to move to greener hosting options, take data-driven action to reduce project carbon emissions, and proactively improve app performance.
As a Platform.sh Agency Program partner, you'll have access to dev and business tools, resources, and training to help drive business value—for you and your clients. Empowering you to sell more of your solutions, time, and expertise, we're dedicated to working with you to build a sustainable future for your agency.
Platform.sh at a glance
A
robust, reliable foundation

for your sites and apps
Fully automated DevOps that eliminates low-value, repetitive dev tasks, freeing your team to jumpstart innovative client solutions
Single, common, standardized platform and integrated tooling for all web development, removing the need to purchase and hire staff to manage a disparate portfolio of dev tools
Unified workflow across your dev team and client stakeholders, heterogeneous languages, and frameworks to improve collaboration and get projects to market faster
Integrated application performance monitoring tools to help you quickly identify how, when, and where performance is impacted, then rapidly implement recommended changes and increase the speed of your digital experiences
Fast auto-scaling to handle traffic peaks and lulls, rapid load times, and optimized uptime
Secure, compliant infrastructure, backed by an up-to 99.99% SLA, so you (and your clients) can sleep at night
Efficient, greener hosting that enables you and your clients to reduce your reduce carbon footprints
An
extended team of collaborators

to support agency growth, win new business

Turn your ideas into
innovation
Through robust hosting services, automated DevOps, and a unified, streamlined workflow, our Platform-as-a-Service eliminates tedious, routine maintenance tasks, simplifies client approvals, speeds development and deployment, and provides widespread efficiencies.
With developers no longer bogged down by infrastructure maintenance, they're free to work on more projects—generating more billable hours to uplift profitability. Most importantly? Your team can collaborate to test, iterate on, and quickly unleash fresh ideas that shape innovative client solutions—and make your agency stand out.
Your language. Your framework. Your way.
100s
frameworks
14
languages
8
database options
The flexibility your dev team needs to choose the technologies they need for each project, bringing their ideas for new, extraordinary digital experiences to life—with lightning speed.

A program that
adds value

at every turn

Designed in collaboration with current partners, the Platform.sh Agency Partner Program supports agency growth and can help catapult success for agencies of all sizes. Even if you don't have any Platform.sh projects yet, after signing your Agency Partner Agreement, you can begin to take advantage of added Partner Program value.

Transparent pricing—predictable costs, without add-ons, without charges for pageviews or unique visitors—means you won't have any unexpected costs or charges when your projects and agency grow.

Manage client projects directly or refer them to our team—your choice. You can reap quantifiable benefits in either scenario.
Getting started: simple
You don't have to make any annual commitment to participate in our Partner Program. But when you meet designated revenue and technical qualification requirements, your agency's program level and benefits increase.
Annual revenue qualification
Annual technical qualification
A dedicated team that extends yours
From day one, at-the-ready Agency Partner Managers (APMs)—specific to your geography and language—are available to meet with you to understand your business and goals. Your APM can facilitate efficient, collaborative, strategic assistance for every aspect of the sales journey—from joint proposals and compliance assessments to product demos and client meetings. Coordinating support from our sales, marketing, and technology teams as needs arise.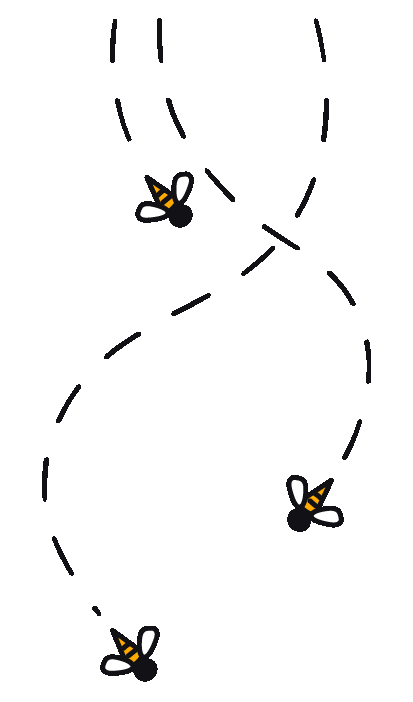 A partner that understands your business
Through ongoing conversations, quarterly business reviews, and sales collaborations, we put a laser focus on your agency's business. Together, we'll build a relationship that broadens and deepens over time—empowering you to increase developer productivity, agency profitability, and client satisfaction. We'll follow your lead as you progress through the Partner Program at a pace that aligns with your growth strategies.
Propelling your agency's success
The Partner Program offers a diverse portfolio of benefits—from commissions and discounts to training and co-branded marketing materials—to help strengthen your bottom line, build expertise, and drive sales.
A new revenue stream

Recurring commissions from client projects—for Silver partners and above

Go-to-market support

Collaboration on joint proposals and RFPs, with timely support throughout the sales cycle

Exclusive fleet pricing

A direct discount that can increase as you progress through the program

Free agency website hosting

A no-charge Platform.sh subscription for your agency's site

Complimentary user licenses/dev plans

Unlimited access for Silver partners and above

No-charge technical training

Platform.sh developer certification and annual feature training

Exclusive marketing tools, resources

A library of co-branded materials, opportunities for co-marketing, and market development funds

Agency listing

Prospective clients can discover your team through the Platform.sh Partner Locator
Platform.sh Agency Partner Portal
Our exclusive Agency Partner Portal—your primary program resource—lets you drill down into your net-new Platform.sh business and project statuses. Secure new program-level benefits. Get a holistic view of your agency's total Platform.sh portfolio. And then quickly jump into individual projects. Your team can also access a variety of training, program and marketing resources, news, and more.
Come
join our hive
Flexible, reliable, greener hosting, along with time-saving dev tools to build, run, manage, and scale your high-performance sites and apps. A program that supports your agency's goals, at a pace you set. An extended team of trusted collaborators committed to helping capture new sales and building a sustainable future for your agency.
Find out what all the buzz is about
Open a conversation with your Agency Partner Manager