An automated approach to managing your growing fleet of websites + applications
Your organization is running hundreds of apps and websites, and that's a lot to keep track of. Platform.sh can help manage them efficiently, predictably, and securely.
Let's talk!
Want to learn more about how Platform.sh can help your company or organization? Our customer advocates can help you find the right solution.
A FleetOps solution with a real ROI
At Platform.sh, we keep our eyes on the big picture without losing sight of the details. With Platform.sh as your PaaS, your FleetOps strategy is good to go.
Faster time to market
Innovate and iterate faster with our Infrastructure as Code platform, which automates and standardizes the deployment and operations of all your web apps.

Remove manual tasks and dependencies with other teams that will enable your web development teams more time to create new features and sites quicker. You get all the benefits of a cloud provider without the complexity.
Unified collaboration
Build, launch, and manage up to thousands of websites and apps seamlessly—even as you scale. Work with multiple web architectures, frameworks, or languages, all delivered on a single unified platform.

That means your teams can all collaborate in the same place, including with business stakeholders, so you gain full visibility of your company's digital assets.
Security, compliance, and 24/7 support
Deploy with confidence, remaining compliant with your IT security and governance requirements, while benefiting from 99.99% uptime SLAs (service level agreements).

You can also automate updates for any number of sites, all while tracking and optimizing your carbon footprint on multiple cloud providers. Plus, you will receive 24/7 global enterprise-grade supportfrom us at any time.
Better customer experience
Thanks to our app performance management tool, you know where exactly to optimize code, leading to a better customer experience without adding hardware.

Autoscaling manages traffic surges, and our CDN (content delivery network) caching allows for faster loading all of which leads to an enhanced experience for your customers.
Platform.sh is the simple solution trusted by thousands of companies like yours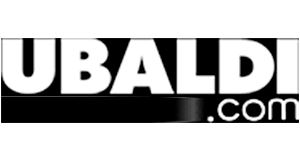 Our customers love us
"Phenomenal application hosting power,itty-bitty learning curve"
"One of our best decisions in a decade"
"Sweet spot between shared hosting and container hosting"
Since using Platform.sh I don't have to worry to wake up at night!"
"Flexibility without sacrificing security or performance "
"Secure and easy to develop on"
"Fast and excellent migration to the new environment"
"A web application developer's dream"