Developing digital experiences in the cloud: Accelerating time to market and improving productivity with Platform.sh and Ibexa
Hosted by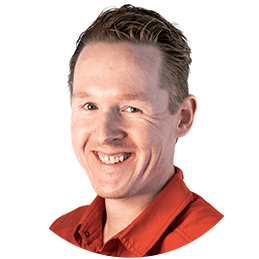 Chris Yates
VP of Marketing
Novactive by Nextedia, a global web agency, focuses on developing digital experiences in the cloud for clients all over the world.
Join us for an on-demand webinar as we discuss how, eZPlatform Cloud, a combination of Platform-as-a-Service (PaaS) from Platform.sh, and Ibexa's Digital Experience Platform (DXP), Novactive and its clients accelerate time to market and improve productivity, without the need for DevOps.
We will share:
How a PaaS can improve project management, productivity, and communication with clients
How Novactive uses agile processes to build and maintain digital experiences with continuous integration and continuous deployment (CI/CD)
A case study of how Novactive helped Hibu achieve greater business agility and accelerated time to market
"We engaged Novactive and they offered us elegant and intuitive solutions," says Suzanne Miller, Sr. Manager, Digital Design, Hibu.
With eZPlatform Cloud powered by Platform.sh it's easy to have different versions of the site in development, send links to stakeholders, and test different ideas for the marketing teams. Novoactive can then deploy whenever Hibu's business demands, with confidence.
Guest Speaker
Sebastian Morel, Novactive