Webinar The Total Economic Impact™ of Platform.sh
Hosted by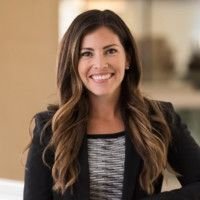 Jessica Orozco
Senior Vice President of Global Sales
Switching to Platform.sh can help IT/DevOps organizations drive 219% ROI
We commissioned Forrester Consulting to conduct a Total Economic ImpactTM (TEI) study to understand the true value of Platform.sh's single solution for IT/DevOps organizations.
By downloading the full report, you'll learn how Platform.sh's unified Platform-as-a-Service (PaaS) solution not only boosts IT/DevOps organizational efficiency, but also drives significant long-term operating costs savings—just to name a few of the benefits.
Managing a portfolio of websites and web apps at scale is challenging and can sometimes limit an IT/DevOps team's ability to meet both internal requirements and customer expectations.
Therefore, this Forrester TEI study uncovers how Platform.sh can help IT/DevOps teams:
Reduce total operating costs
Increase operational efficiency
Eliminate the need for multiple solutions